A shop worker who had a heart attack and died in the middle of his shift was covered by an umbrella as the store remained opened for business, reports Metro.
Featured Image VIA
Sales manager Manoel Moisés Cavalcante, 59, went into cardiac arrest at a Carrefour Brasil store in Recife, Brazil last week.
First aid was administered and an ambulance was called but Manoel couldn't be saved. Instead of closing the store immediately, staff continued to welcome customers and covered the body with three umbrellas and a number of cardboard boxes. Priorities!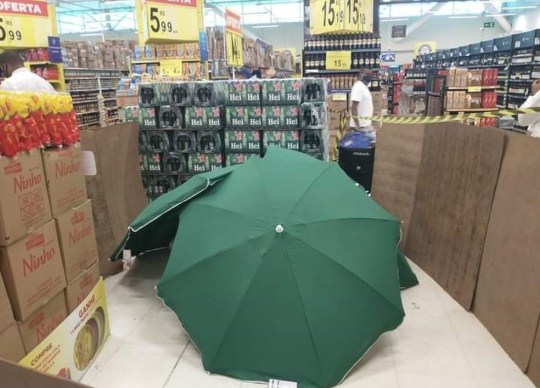 Carrefour, which is one of the largest retail chains in the country, has apologised after pictures of the incident went viral online:
Carrefour apologises for the inadequate treatment of Mr Moisés Cavalcante, victim of a heart attack in Recife store.

The company made a mistake by not closing the store immediately after what happened while waiting for the service funeral, as well as did not find the correct way to protect Mr Moses' body.

We reinforce that as soon as the sales promoter started to feel sick, we did the first aid and we activated SAMU, following all protocols for carry out the rescue quickly.

After passing away, we follow the instruction to not remove the body from the place.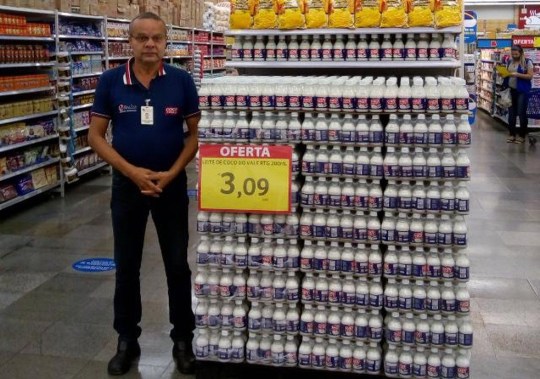 Welp, at least they didn't put a price tag on the body. Reduced to clear? Check expiry date?
In all seriousness, what a shockingly brainless way of dealing with the situation – covering the body up and just acting like everything is normal so that they don't lose any custom for the period it would have taken to have his body removed from the premises. The guy was 59 years old working hard at a menial job – and this is how they treat him after he's literally just died at work? Unreal. I bet they put those umbrellas back on sale as well.
Carrefour have now updated guidelines to include mandatory closing of the store in order to treat 'rare situations like this' with 'more sensitivity and respect'. Well that's nice of them.
For the woman who gave birth outside Primark in Birmingham, click HERE. Grimy.