Dating apps are a minefield, especially picking that elusive profile picture and blurb that's going to guarantee you a bunch of matches so you can take your pick from the best of the bunch.
Images VIA
One guy has managed to solve this problem though by creating a dating app where he's literally the only person to date. Ingenious.
Shed Simove – a 'performer' and entrepreneur from London – has created an app called Shinder where he's the only person on it and you can swipe him left or right. Even guys can play, although if you swipe left then you're given a message saying that unfortunately Shed is only looking for girls. Damn.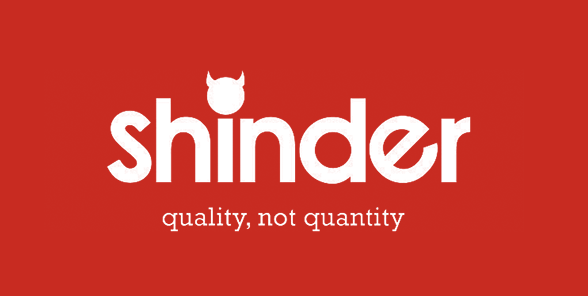 You might think this is bizarrely self centred and has no chance of working, but you would be completely wrong. Shed has already apparently had 100 matches and even arranged a date, despite the app only being out a couple of days. Here's what he had to say about it:
Normally it's the girls who do all the choosing, but I've made myself 'rare' by being the only available person to date on the app. I didn't want to be a little fish in a big pond, now I'm the only fish in the pond.

I've been single for quite a while and because I travel a lot with my job that's always suited me, but I'm ready to find someone now; I went through all the usual dating apps and sites but I felt like I needed to do something different.

I've had some amazing chats already and I've got a date lined up with a girl who seems really nice. People have already said to me, 'we could role this out, so guys called Barry could have Binder and fellas called Steve could have Stinder' but for now it's just for me.
Well, I mean if it is actually working then fair play to him. I can't believe that 100 people would want to match him though. He looks like kind of a bell end and sounds like an even bigger one, right?
For more online dating horror stories, check out our regular Tinder roundup. Or just check out this Asia charm dating site review.