We woke up yesterday to the news that some weirdo over in Atlanta had decided to shoot up three different Asian massage parlours and today we're waking up to the news that the Cherokee County Sheriff's Department captain is pretty much sympathising with his actions on account of the guy having 'a really bad day'.
Featured Image VIA
Captain Jay Baker was speaking at a press conference last night when he said the following about the shootings and Robert Aaron Long's motivations:
"Yesterday was a really bad day for him and this is what he did" — a law enforcement official explains Robert Aaron Long's decision to kill 8 people in a strange manner pic.twitter.com/u0zFcqjbNK

— Aaron Rupar (@atrupar) March 17, 2021
The suspect did take responsibility for the shootings.

He does claim that it was not racially motivated.

He apparently has an issue, what he considers a sex addiction, and sees these locations as… a temptation for him that he wanted to eliminate.

He was kind of at the end of his rope.

Yesterday was a really bad day for him and this is what he did.
Yeah, I don't think that's really the ideal way to describe what he did there is it? It's almost justifying it and saying it's OK to blow off a little steam by shooting the place up when you've had a real bad day? I think the guy probably needs to take some communications classes, especially when the whole world is going to be watching what he's saying for the next couple of days. Beggars belief really.
Of course, you probably won't be surprised to find out that Baker has some questionable opinions when it comes to racism as well, having been pictured last year promoting a t-shirt that blamed Chy-Na for the Coronavirus pandemic.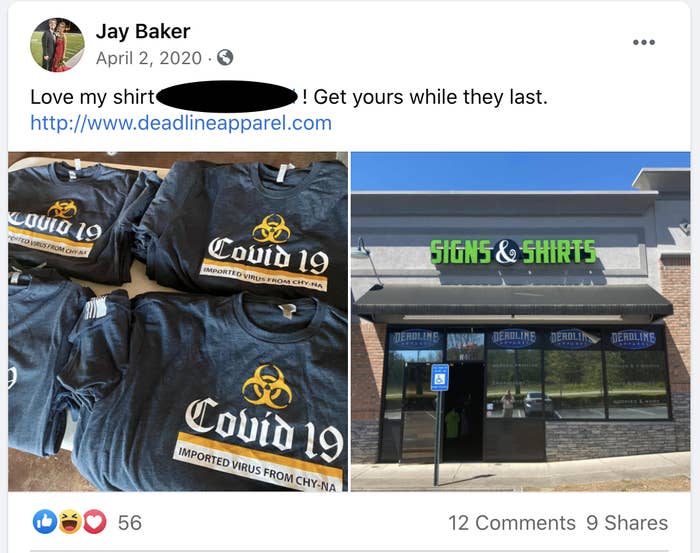 Only in America baby! Not sure if she would really be the lead on this one or if he's qualified to determine if a shooting that targeted Asian-American workplaces is racially motivated or not given his opinions, but I guess we'll see what happens.
For more of the same, check out this police officer over in America using the N Word on camera. Asshole.