WWE might be unwatchable these days, but there's still plenty of exciting backstage fallouts and politics, especially when they involve Vince McMahon sacking someone. In this case, his own son Shane.
So basically what happened is this; after nearly a year away from the company, 52-year-old Shane made his return during last Saturday's Royal Rumble. Shane was heavily involved in scripting the Rumble match, and surprise, surprise – he based a large portion of the match around himself, booked himself into the Final Four, and even managed to eliminate some of the big players (before being tossed out by eventual winner Brock Lesnar). He even out-punched former MMA fighter Matt Riddle FFS. Here are the first few moments of his dominant appearance:
Remember – Shane isn't even technically a wrestler, so it's not a great look for everyone else when he runs in and obliterates them with his rubbish offense. He also had Puerto Rican rapper Bad Bunny – another non-wrestler – enter the match and batter a load of full-time wrestlers too (after repeatedly switching his entry number). Wrestling Observer's Andrew Zarian Tweeted the following:
Few notes from source regarding Shane and the Rumble.

There were numerous changes to what number Bad Bunny would be.

This was a cause for concern and people within WWE were upset.

WWE doesn't want to come off negatively with such a major outside star.

— Andrew Zarian (@AndrewZarian) February 2, 2022
According to wrestling journalist Dave Meltzer, there was "a lot of heat" on Shane-O-Mac for his booking of the Rumble, in which he also undermined main booker Jamie Noble and what he had originally planned. Meltzer said that McMahon is now "out of the company" and won't be appearing at the Elimination Chamber PPV as scheduled in February.
Is it really that much of a shocker that a maniac like Vince McMahon would fire his own son from the WWE? Their relationship has been strained ever since Shane abandoned the promotion to go work for a broadband company in China from 2009 – 2019, apparently because he "realised that his father Vince saw his sister Stephanie and her husband Triple H as the heirs to the throne" and "was tired of his father Vince overlooking his ideas".
Not to mention, check out Vince's Happy Birthday message to main man John Cena Vs his Happy Birthday message to his own son….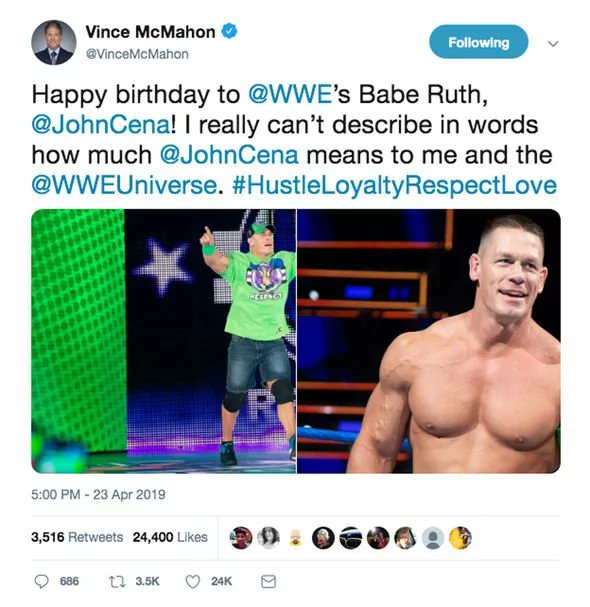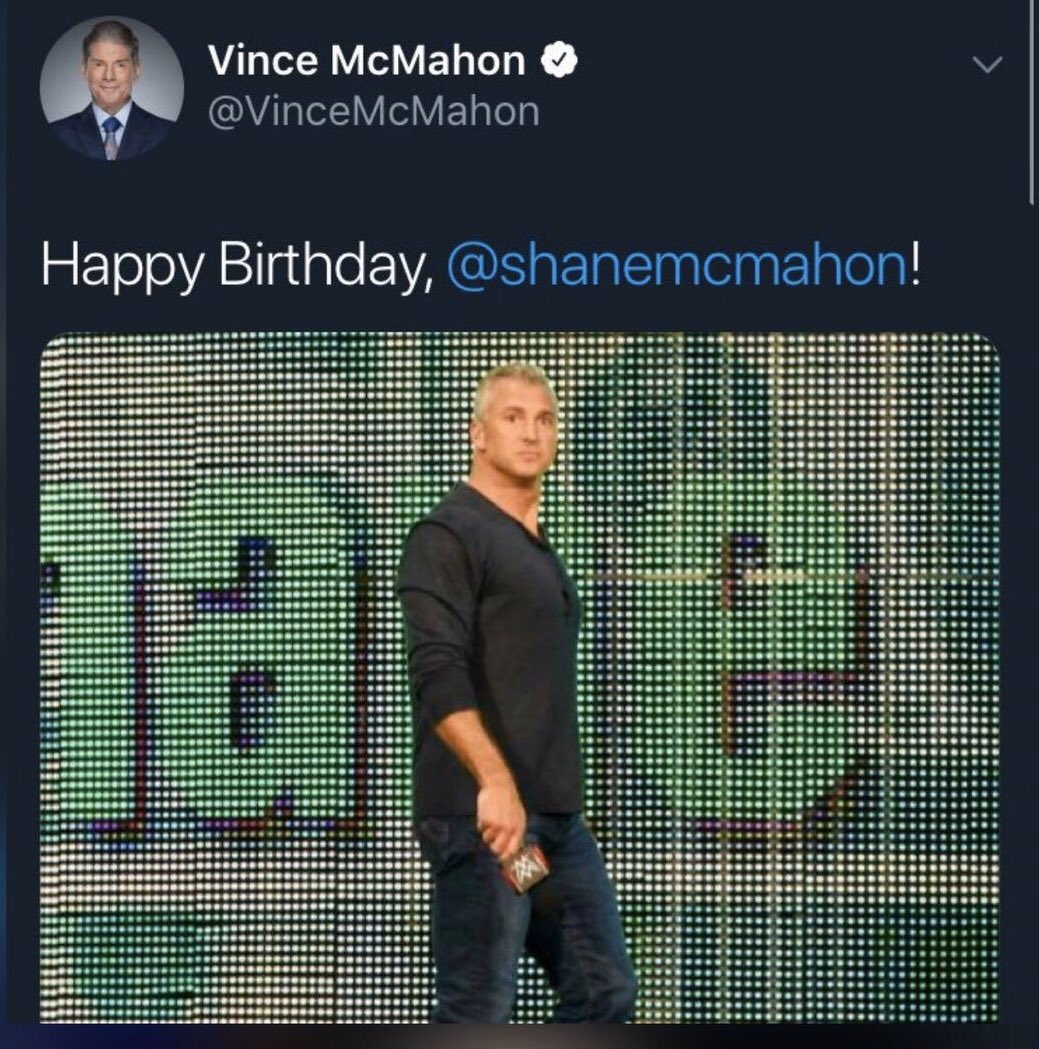 Seems the writing was always on the wall. Will Shane McMahon gain the ultimate revenge by turning up for rival promotion AEW? Now that would make things interesting…