I can't remember the last time that I was interested in a wrestling PPV or even knew the majority of the card before I tuned into it, but last Sunday something that had never happened in my life before occurred: at the age of 36, I actually dropped $20 of my hard earned cash on paying for a wrestling PPV myself.
Featured Image VIA
If you had told me 18 months ago that this would have happened then I would have told you that you were an absolute idiot as I had absolutely no interest in wrestling anymore whatsoever. I didn't even bother streaming the big events like WrestleMania or Royal Rumble these days because I just didn't care. Despite being somewhat of a casual fan after a somewhat unhealthy obsession during the Attitude Era, I was well and truly out.
So, how has this managed to happen? Well, AEW happened.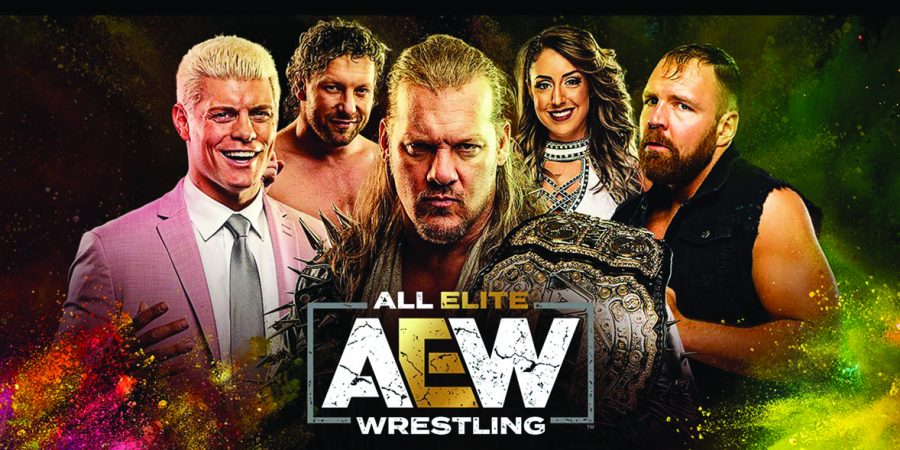 I had been aware of AEW (All Elite Wrestling) since its formation back after they managed to convince of my favourite wrestlers of all time Chris Jericho to be their marquis signing, but this still wasn't enough for me to bother tuning into one of their shows. Sure, I might have been big into wrestling back when I was 16 and the Attitude era was running rife, but those days were long gone and I definitely had better things to do with my time. I honestly didn't think that wrestling could ever capture me like it had in the past when I was a horny testosterone fuelled young boy.
Slowly over the past couple of years though, every now and again some AEW moment would pierce the public consciousness and pique my interest further – be it Jericho's new catchphrase 'a lil bit of the bubbly', one of the greatest wrestlers of all time Sting signing with the company or Matt Hardy's increasingly erratic and weird behaviour – and this made me think I had to pay a bit more attention to what was going on with it. It still wasn't enough to get me to fully engage with it though.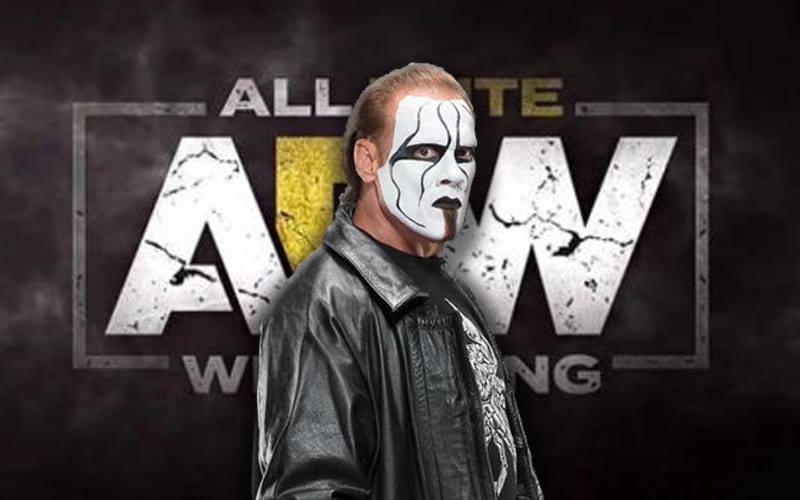 I think the real turning point was the pandemic. All of us were stuck indoors for the best part of a year in 2020 and the vast majority of us probably stayed up late watching whatever crappy television we could get our hands on. AEW had a highlights show on ITV on Monday nights at around midnight and after a somewhat casual dalliance with it, I slowly found myself becoming transfixed by the mix of up and coming youngsters and old WWE castoffs in search of a better career competing in the federation and religiously checking in every week.
The aspect of AEW that impressed me most was just how well written and cohesive everything seems to be compared with the WWE back in the day or even in 2021 from what I can tell. The storylines seem to be written months and weeks in advance with meticulous planning surrounding every wrestler's arc and evolution and nothing really seeming to happen just for the kick of it – there's always a process and it always makes sense, whereas it's well documented that other wrestling federations sometimes wrote their storylines the very night of the show and had no real long term plan. This is illustrated best by the fact that the card is usually announced a week before the show so they can spend the whole week hyping it up. That sounds simple, but again I don't think it's something any other wrestling show has ever done before.
Storylines are obviously a big part of wrestling, but we need to talk about the actual in ring action itself as well and this is another area that AEW absolutely excels. It's also fairly well known that the violence and blood in the WWE has been toned down massively over the past decade or so because of backlash from sponsors, so it's great to see an insane level of mayhem in AEW, as well as matches that go on way longer than they have any right to do so and feature what feels like hundreds of false finishes before the end finally comes along. You may know who's going to win, but with power moves and double teams the likes of which seem to happen in every other match, you're never really sure what's going to happen and that's a feeling that I don't think has been rekindled since the days of ECW back in Philadelphia in the mid 90s.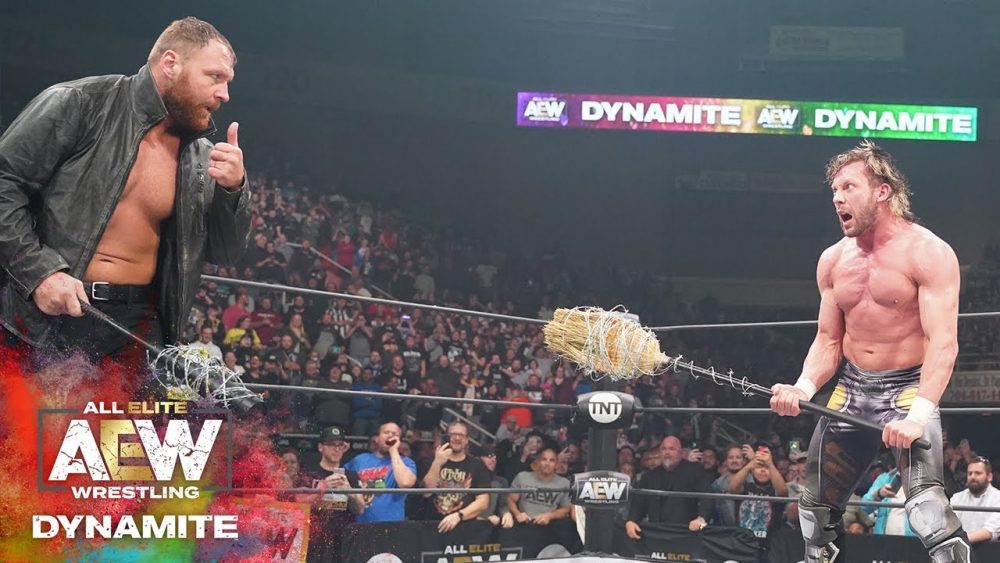 The roster of characters in AEW are also phenomenally interesting and what's more all of them can wrestle and be involved in incredible matches with insane moves and finishes. Whether it be the increasing number of wrestlers coming over from WWE – Cody Rhodes, Matt Hardy and Jon Moxley (Dean Ambrose from The Shield) were already there, but The Big Show, Christian, Rusev and Mark Henry have all signed up in recent months – or the homegrown talent that they've built up themselves like Jungle Boy (the name says it all), Darby Allin (a skateboarding Raven/Sting hybrid) and Hangman Adam Page (kinda like a more fun loving acrobatic version of Stone Cold Steve Austin) everyone involved with the promotion has a role to play within the company and the vast majority of them are doing an A+ version of it all.
Some of the credit for elevating the talent and making these characters into genuine stars here has to go to Chris Jericho. He's long been known throughout his career as a guy who will do the job to put over up and coming superstars and although he was the first ever world champion of the federation, he's quickly found himself in this role again elevating characters like Orange Cassidy and MJF – who he's been involved in an incredibly well thought out feud with for the best part of a year which possibly culminating at 'Double Or Nothing' last weekend in a Stadium Stampede match but is probably destined to go on even longer – into wrestlers that are now bordering on household names.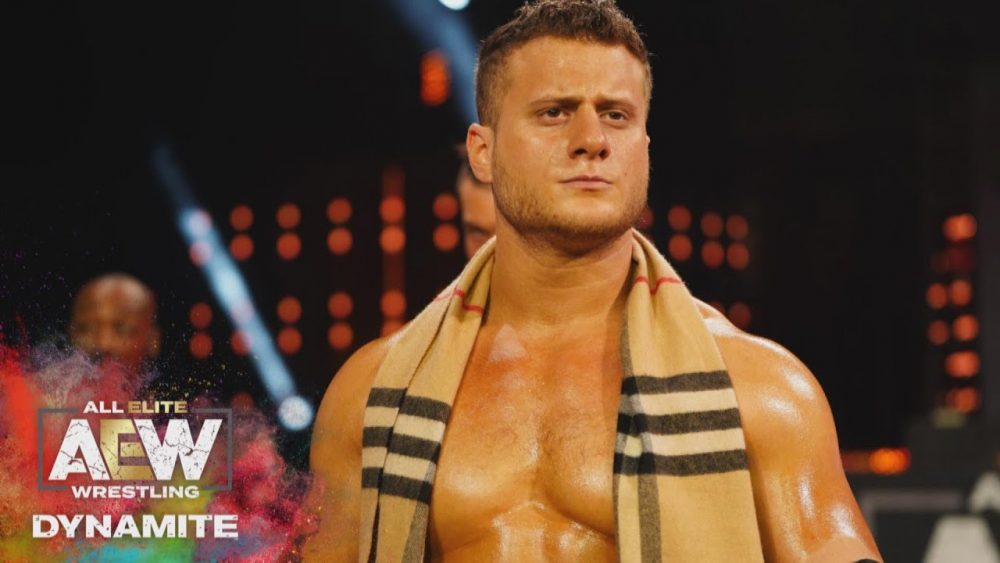 And that's where we come full circle. AEW PPVs only happen every three months and each one has been built up into more and more of an event and this was the one where I finally cracked. I had pretty much been tuning into to AEW at least once a week – once I even stayed in on a Friday night to watch the full show because I wanted to see Jericho's faction The Inner Circle face off against MJF's Pinnacle in a War Games style match – and I was so hyped on every match I just had to get involved.
And guess what? Every match pretty much delivered once again. There was an awesome battle royale to determine the number one contender that saw Jungle Boy go over Christian and Matt Hardy at the end; The Young Bucks – definitely one of the best tag teams in history and even better since they turned heel – went over Moxley and Eddie Kingston;, Kenny Omega retained the AEW world title with a win over Pac The Bastard and Orange Cassidy in a truly epic triple threat match, before finishing off with The Pinnacle taking on The Inner Circle yet again in a cinematic Stadium Stampede match.
That's before we even mention Darby Allin and Sting teaming up against Scorpio Sky and Ethan Page; Hangman Adam Page avenging his only loss of the year against Brian Cage; an excellent women's match between Dr Britt Baker and Hikaru Siha – the women's division in AEW is also stacked – and Miro (Rusev) defending his TV title against Lance Archer. The card was loaded and delivered on all accounts and I was more than happy to pay for it and sit at home watching it on my own. 10/10 would do again.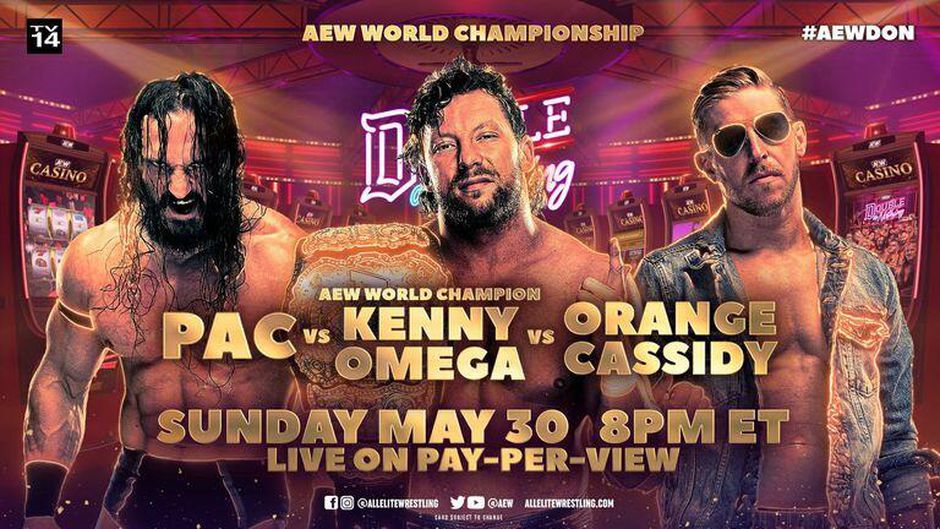 Sure, before any haters step in to question whether or not me actually paying for a PPV in my old age is actually that important a development, there are some extenuating circumstances here. These days a $20 PPV is considerably less than it was when I was 16 years old and last invested in professional wrestling, but even so I'm generally pretty frugal about this stuff and can't see myself doing the same with a WWE PPV. By all accounts their product is so terrible now that I don't even bother glancing at the WrestleMania or Royal Rumble results that I used to check out every year – even then it was still Roman Reigns, Randy Orton, Brock Lesnar, John Cena or some other dogshit wrestler still dominating the headlines.
None of that really matters in this equation though, what does matter is how good the overall product AEW is selling us right now and I'm fully invested in it. I never ever thought that wrestling could capture my imagination like it did in my youth, but this really does feel like it's the start of something special – I know it's been a federation for a couple years but I'm happy to be labelled a casual fan by all you hardcore old school originals out there because that's what I am – and the excellence of the 'Double Of Nothing' PPV and the reaction it seems to have garnered online is testament to this. Join the revolution. AEW is here to stay.
For more of the same, check out when wrestling fans complained about Chris Jericho falling off the stage at a recent AEW event. Get a grip guys.