Former child bride and ISIS member Shamima Begum had her British citizenship revoked back in 2019, with the Supreme Court ruling she could not return to the UK to appeal the decision.
Featured Image VIA
Begum is on a mission to change all that though, recently being interviewed by filmmaker Andrew Drury at the Syrian al-Roj prison camp and saying she would 'love' to help rehabilitate other former terrorist recruits.
Begum was 15 when she left her family home in Bethnal Green, east London, and flew to Syria with school friends to join the terror group in 2015.
The stateless 21-year-old told Drury:
I don't think I was a terrorist. I think I was just a dumb kid who made one mistake.

I personally don't think that I need to be rehabilitated, but I would want to help other people be rehabilitated. I would love to help.
As you can see, Begum is dressed in a leather Nike baseball cap, skinny jeans and a white t-shirt with red painted nails. She also told Drury she likes listening to Kanye West, has been following his divorce to Kim Kardashian, and watches re-runs of Friends. She's just like you and me!
Explaining why she has stopped wearing traditional Islamic clothing, she said:
I wear these clothes, and I don't wear a hijab, because it makes me happy.

And anything in this camp that makes me happy is like a lifesaver.
Regarding her early media interviews, when she said she did not regret her decision to go to Syria, Begum says she was vulnerable and scared of criticising ISIS:
People need to understand the situation I was in at the time when I was doing all those interviews.

I had just come out of a war zone, I'd just lost two kids, I was pregnant.

And I was afraid of all the women in the camp because I'd heard the stories about them killing people.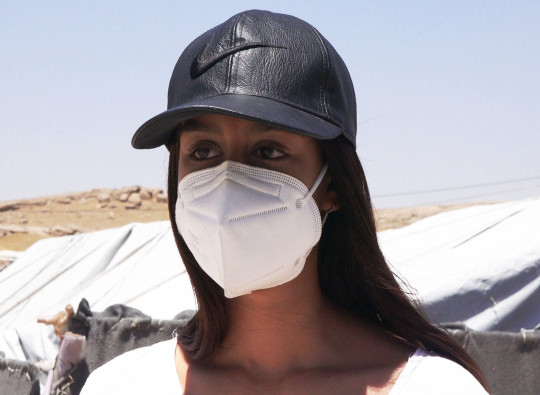 Begum lived under ISIS rule for more than three years after she and classmates, Amira Abase and Kadiza Sultana, flew from Gatwick to Syria to marry a Dutch jihadist.
Since fleeing six years ago, her two friends, and all three of the children she birthed, have died.
Filmmaker Drury says his opinion of Shamima Begum has changed after meeting her and he no longer believes she was a terrorist but rather a 'vulnerable' young woman. He explains how they even shared a hug at the end of the interview…
We were about to say goodbye and I didn't know the protocol because bear in mind she is there as a terrorist.

I went to shake her hand and she started to cry and said to me, "Can I have a hug?"

This girl is a vulnerable 21-year-old who did something unbelievably stupid. It was a childish mistake from a 15-year-old.
When asked what she would say to people in the UK who do not believe she should be allowed to return, Begum replied:
Can I come home please, pretty please?
The scenes were filmed for Drury's upcoming TV show 'Danger Zone', which from the looks of it will be presenting Begum in a sympathetic light. Who knows, maybe she truly is remorseful for all those terrible decisions she made, but at the same time people will say anything to get what they want. Is she being given tips on all the right things to say, what to wear etc?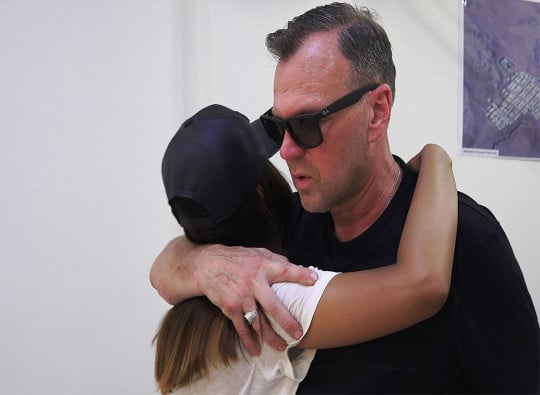 Yeah OK some mistakes warrant forgiveness, but is running away and joining ISIS one of them? I'm not so sure. Choices have consequences, even at 15, and it looks as though she's living them now. Is allowing Begum back into the UK really worth the risk or the precedent it could set? It does make you wonder whether these interviews are testing the waters for that possibility.
To watch an accused London terrorist deliver a really awful rap 'freestyle' on YouTube, click HERE. Give him an extra 10 years for that.