A drill-rapping jihadi told the Old Bailey this week that he went to the same school as Jessie J and dreamt of becoming a famous rapper, as he denied plotting a terrorist attack.
Featured Image VIA
Sahayb Abu, 27, allegedly bought an 18-inch sword, body armour, a Persian Qama knife, and a combat hat and gloves before his arrest last July 9. He is said to have been planning a terrorist attack in London during the first lockdown.
It's unclear whether he'll face additional charges for the atrocities that are his rap skills, but get a load of one of his efforts below:
Nope, that isn't a Four Lions outtake.
Sahayb's terrorist plot also managed to land his brother Muhamed Abu, 32, in trouble. Muhamed knew all about his sibling's beliefs and was under a legal obligation to tell the authorities what he was up to but did not, and so they both ended up being arrested following an operation involving the Met's Counter Terrorism Command at their London addresses in July 2020.
How was Sahayb clocked exactly? Well, he unwittingly spoke with an undercover operative posing as a fellow extremist with whom he discussed buying guns. Whoops.
He also sent the officer a photo of his two ISIS-supporting half brothers, Wail and Sulemain Aweys, who died fighting in Syria. Double whoops!
As per Court News UK, when asked if he had bought combat weapons and attire in order to carry out a terror attack, Sahayb said:
Of course not, no.
Sahayb told jurors he grew up in Ilford, east London with nine siblings and became interested in grime music and rap 'clashes' at school. He said his father was abusive and would 'make an example' of him if he misbehaved. He would be chastisted for watching rap videos on TV and told to read the Quran instead. He began rebelling against his father, and began drinking and smoking weed.
I grew up on grime, JME, Skepta, and all those rappers were coming up and I was into that and I was more into that, Notorious B.I.G. and all those rappers.

I didn't do too well in my GCSEs. I went to redo them but I wanted other things in life. I wanted to be a musician, a rapper. I wanted to be famous.
Voice notes of his songs were played to the court which featured him rapping about having a 'suicide vest' and 'dropping bombs like Obama.'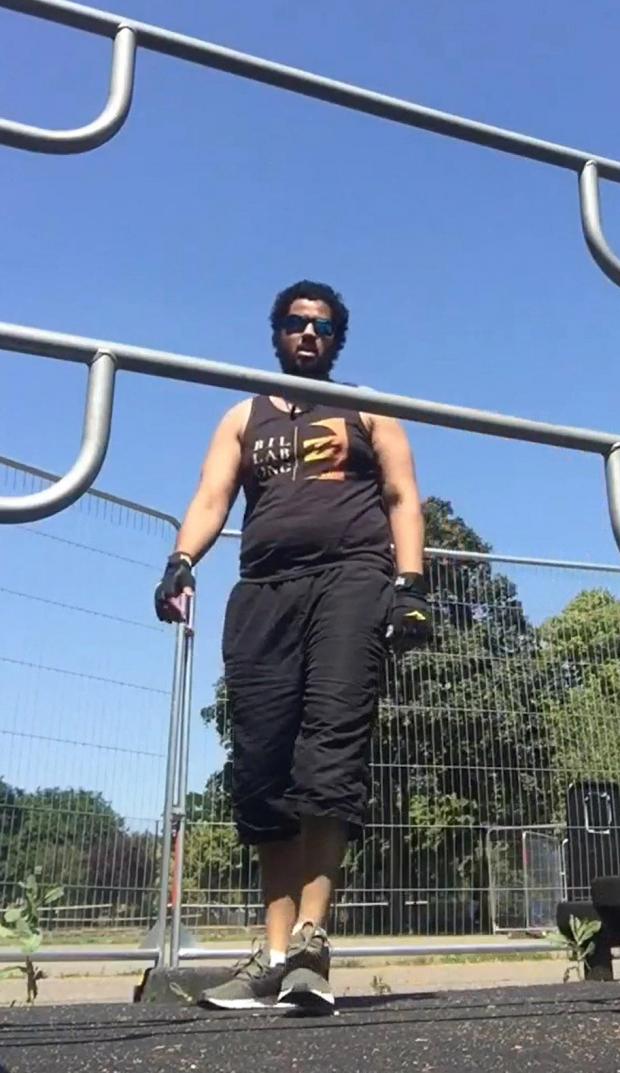 He told police he was just 'trolling' and parodying the drill genre of music and was not making genuine threats. Which I can sort of believe after watching that clip of him above, which does actually seem like he might be parodying drill music, but then some drill music is so ridiculous that it's hard to tell what's real and what's parody.
The trial continues…
For news that the Boston Marathon bomber is suing the government for $250k because prison bosses took away his basecall cap, click HERE. Good luck with that.