I'm usually behind vegans but man are some of them doing everything they can to put the movement back as much as possible and the character in this article is definitely one of those people.
Images VIA
37 year old 'Sexy Vegan' – yeah that's actually his real name, good thing he got it tattooed on his face I suppose because there's no way anyone is going to be able to remember that – showed that he wasn't really down with loving animals after he accidentally uploaded a clip to his 932,000 Instagram followers which appeared to show him sexually violating a dog. I mean I guess I mean not loving animals in the traditional sense – that's certainly one way to love them but not in the way you would normally associate with vegans. They actually love animals, not in a wanting to have sex with them way though.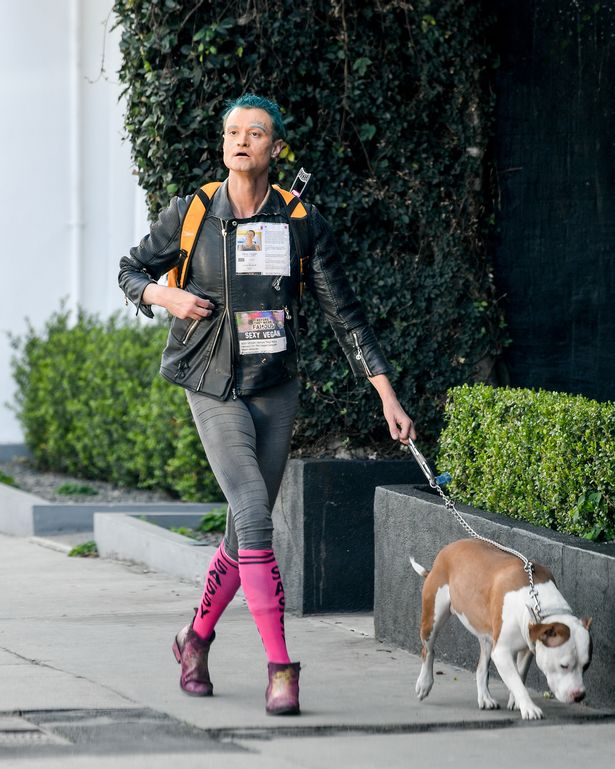 Sexy Vegan has been arrested and charged with one misdemeanour count of sexual assault on an animal and a further misdemeanour count of posting obscene matter. Officials are still investigating and had removed two pit bull like animals from Vegan's house. He's due back in court on October 10th where we'll presumably hear more about all this.
Vegan had previously achieved viral fame in the States after appearing on an episode of Dr Phil titled 'My Brother Changed His Name to 'Sexy Vegan,' Wears Speedos in Public and is Spending My Mom's $11 Million Inheritance.' I guess that explains how he can just fart around being an idiot and do whatever he wants hey? Well maybe not whatever he wants as he might go to jail for messing around with his dog, but you get what I mean.
For more of the same, check out this vegan woman who took her neighbours to court to stop them eating meat. Too much.