I think pretty much everybody in the world knows that when someone is accused of a crime and there's a couple of witnesses, that the accused will line up alongside some lookalikes whilst the victim and witnesses are asked to identify him. Even if you're lucky enough to have never been involved in a crime, it's pretty much par for the course in most police and legal dramas and everyone knows that's just how it goes down.
Featured Image VIA 
Everyone except Robert Skipper from Chicago that is. Skipper was accused of sexually assaulting a 28 year old woman in an elevator last Saturday after he followed her in, put his hand down her blouse, wrestled her to the floor and yelled 'give me that pussy'.
The woman was fortunately able to escape and described Skipper to the authorities which led to his arrest later that day. Two other women had also suffered attacks from a similar looking man after they were assaulted in the area and this helped police to track him down.
Once Skipper was detained, the arresting officers asked their colleagues to bring the victim to the area he was picked up in to identify him (yeah I know not exactly a line up, sue me). However, I don't think Skipper really understood what was happening as when the woman showed up, he excitedly said the following: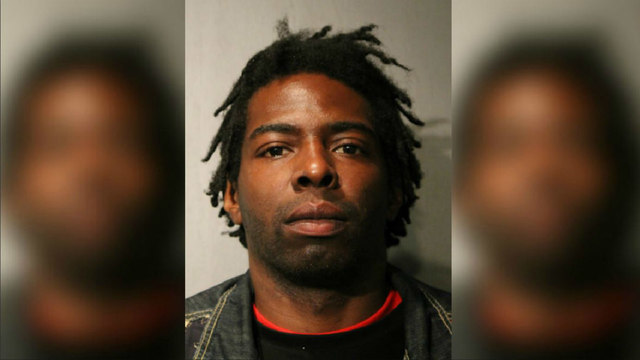 That's her! That's her! That's the one I got! I stalk my prey.
Way to sign your own arrest warrant there pal. Not really sure what he was thinking bragging about that kind of stuff to the cops, but I suppose the smart money is that he was on meth and didn't really have any idea what he was doing and was genuinely proud of his achievement and wanted to brag. Or maybe he's just demented.
Either way, he's now being held without bail after being charged felony attempted criminal sexual assault by force; felony criminal sexual abuse by force; and felony unlawful restraint. Maybe keep it to yourself next time bud, and if you even find yourself in that situation try and realise that this probably isn't the best course of action.
For more of the same, check out this social experiment that reveals the relentless sexual abuse that women receive online. Awful.