They say that there are some crimes that even other criminals find disgusting and these normally involve offences like rape, paedophilia or sex trafficking and this article perfectly demonstrates this code of honour among thieves.
Featured Image VIA
The woman you can see above is named Carolann Gallon and she was jailed for six years (along with 17 others pictured below) at Low Newton's women's prison in Durham, back in September for her role in a child sex grooming gang's activities. However, once other inmates learned of her crimes she had to be moved to HMP Styal in Cheshire, over 150 miles away as she was getting beaten up on the reg because of them.
Unfortunately, word has a way of travelling around and the prisoners at her new facility found out what she had been up to and she was assaulted again over the weekend, being left with minor injuries. Her father Jimmy Gallon said the following about the incident: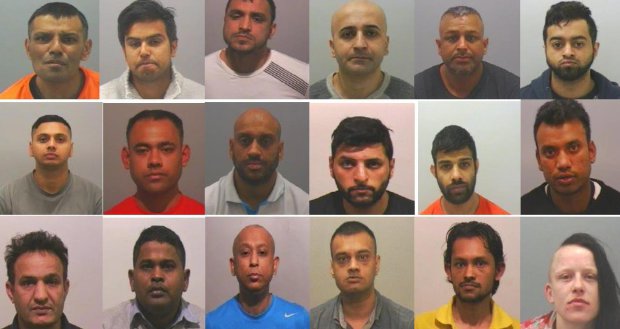 People have found out what she's in for and she's getting grief.

She got moved from one place to another because she was getting picked on, then she rang me saying she had been assaulted by someone in there.

She cries every time I speak to her.
I mean I get that it sucks that this is that dude's daughter, but doesn't he stop and think about the absolutely godawful things that Carolann did to end up there in the first place? It's not really that hard to argue the case that she probably deserves to get beaten up a few times before she earns her freedom. Six years seems way too lenient for the crimes she was committing.
For more of the same, check out these guys who murdered a sex offender by sexually assaulting him with a broom. Too far?