A particularly sickening story of one bunch of humans being even more revolting than another set has come to light today and I'm not really sure what to think about it.
It concerns the death of 63 year old convicted paedophile Terry Oldham, who you can see pictured above, and the circumstances surrounding it. It turns out that the following gang of people – Aaron Mallen, 24, Michelle Casterton, 43, and Daniel Quinn, 23, all from Falmouth, Cornwall, and Richard Rosevear, 33, of St Austell, Cornwall – moved into Oldham's house (pictured below) early last year after deciding that his sordid past made him 'fair game'.
They then proceeded to completely and utterly abuse him to the point of killing him. As well as being regularly beaten up by the gang resulting in injuries all over his body, he was made to eat dog shit, was regularly urinated on by them and also penetrated up the butt with a broken broom handle. This ultimately led to his death as it caused poisoning that resulted in organ failure. Completely awful way to go.
Paul Dunkels, prosecuting, said the following to the Truro Court:
He (Mr Oldman) was a small frail man in his 60s. He was routinely bullied and assaulted by them, they took his money and they stole his possessions.

They knew he was a convicted sex offender so viewed him as fair game.

Mr Oldham had been convicted of indecently assaulting a girl aged under 14 in 1987 and was subject to a sexual offences prevention order as a result.
Featured Image VIA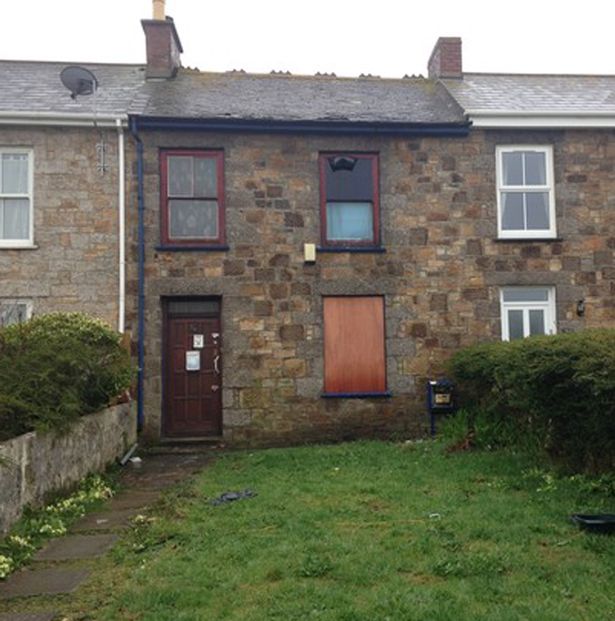 Image VIA
None of the defendants had done anything to help the 5'2″ man following the assault despite the fact that it must have been obvious that he was seriously ill.

Each maintained that all was normal and Terry Oldham was well until he was found dead that morning.

Mallen, Casterton and Quinn were laughing and said that Richard Rosevear woke them up and said that Terry was dead and they all went back to sleep before getting up to see what had happened.

They said they kept poking him to see if he really was dead.
Sounds like an absolutely horrific way to go, but did Oldham deserve it for his past indiscretion? We could probably debate that one until the end of time and I'm not going to get trolled by coming down on one side or the other – I think it would just be better if people like everyone involved in this story (except for the barrister) didn't exist.
The trial is expected to last five weeks and I fully expect this gang of reprobates to go down though as their behaviour is absolutely horrendous. There are way better ways to punish paedophiles for their actions, as groups like Dark Justice have illustrated.