It's pretty much a given that nobody is going to be attending any music festivals this summer, but for some reason a bunch of people still thought that the Aurora Lifestyle Festival would still be happening, even though it was pretty much just a glorified orgy.
Featured Image VIA
Guests were believed to be travelling to a secret location somewhere in Worcestershire between Thursday and Sunday this week to take part in the sex festival, but organisers have today announced that the event was cancelled as they realised that social distancing measures would not be able to be maintained and they didn't want to present a watered down version of the event. Here's the full statement: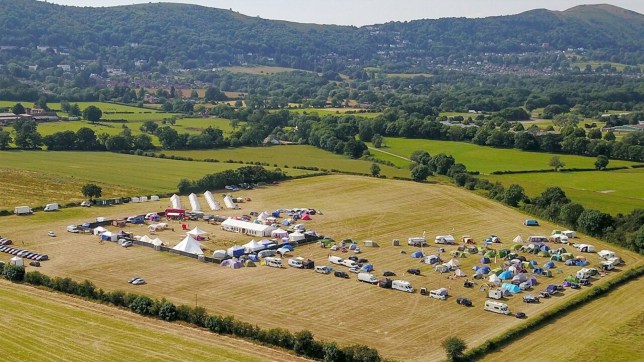 We pride ourselves on providing the best, independent, Lifestyle Festival in the UK, giving our customers an experience to remember.

We are not prepared to offer you all, an experience that is a poor replica that does not reflect the true essence and standards of Aurora.

We will use this time to look after ourselves and each other and see where this virus takes us.

Hopefully 2021 will, be the year to return bigger and fresher and virus free.
I mean yeah, you have really gotta hope that haven't you? Having said that, anyone who's into orgies probably doesn't attend well publicised mainstream events like this and is already banging away in some putrid sex dungeon anyway, regardless of Coronavirus. Shouldn't be too hard to find one if you're desperate.
For more of the same, check out this guy who was banned from a sex festival because he didn't have enough character references. Lot of red tape for these things.