A gamer and self-proclaimed sex addict is suing video platform Twitch because it has 'too many scantily clad gamers' that get him so horny he's ended up over-wanking and injuring his penis.
Erik Estavillo of San Francisco, who follows 786 female gamers and 0 men, is seeking $25 million in damages from the Amazon-owned company, saying he has little control over his addiction and that for some reason Twitch should bear some responsibility for that.
A spokesperson for Twitch dismissed the legal action as 'frivolous' and having 'absolutely no merit,' according to MailOnline.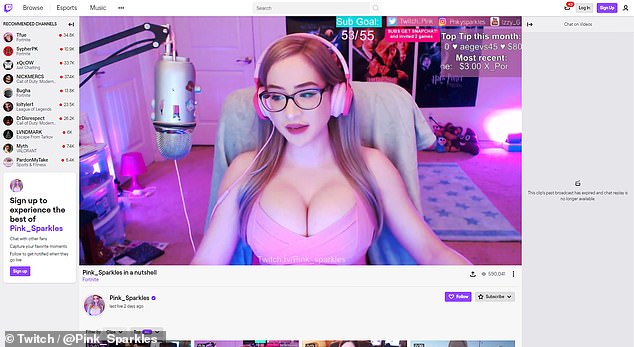 Hilariously, Estavillo has a history of unsuccessfully suing companies in the past, including Nintendo, Microsoft and Sony. In one case, he sued Blizzard alleging 'sneaky and deceitful practices' in its World of Warcraft game.
In the suit against Twitch, Estavillo claims that he suffers from depression, obsessive compulsive disorder, or OCD, Agoraphobia and Crohn's Disease. He also says he is a sex addict, and blames his OCD.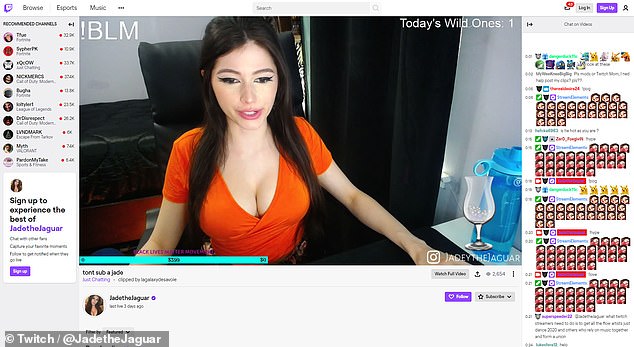 His complaint reads:
Twitch has extremely exacerbated his condition by displaying many sexually suggestive women streamers through Twitch's twisted programming and net code making it nearly impossible for the plaintiff to use Twitch without being exposed to such sexually suggestive content.
Twitch features live streaming of gamers at play, but doesn't provide a gender filter that Estravillo claims would help him avoid triggering his sex addiction.
The bulk of Estavillo's 56-page lawsuit contains images of female gamers from the site, which he calls on Twitch to permanently ban. Again, because he can't stop wanking off to them. They include Amouranth, Quqco, ST Peach, JadetheJaguar, Pink_Sparkles, Valeria7K, DanielaAzuage_, lilchipmunk, iaaras2, theRaychul, KrystiPryde, SonjaShio, Gavrilka, MizzyRose, KayPikeFashion, Alinty,, QTCinderella, Pokimane, Velvet_7, Loserfruit and SashaGrey.
So how did Estavillo injure his penis exactly? Well, he invested in a fleshlight sex toy to masturbate with rather than using his hand. He ended up 'chaffing his penis every day with the device' and suffered 'redness and mild infections'. He also says he's using an antibiotic ointment to avoid 'necrosis' of the penis. Grim.
Here's a look at some of the Twitch streamers ruining Estavillo's life:
View this post on Instagram
View this post on Instagram
View this post on Instagram
View this post on Instagram
View this post on Instagram
Thoughts & prayers with Estavillo's injured penis at this time. I'm inclined to think this is just some elaborate troll job from him, but who knows. He's actually gone to the effort of submitting a whole legal document which you can see here (contains NSFW images). Judging by his previous failed lawsuits and the general ridiculousness of the whole situation, I don't think Twitch have anything to worry about.
To watch a Twitch streamer have a 'Deergasm' in one of the most disturbing clips in internet history, click HERE. Please don't tell me Estavillo beat his meat to that?