Er what? Kinda puts the horse meat scandal from last year into perspective right?
Over in Onitsha in Nigeria, police have arrested 11 people who have been charged with serving human flesh at a hotel/restaurant very close to the popular Ose-Okwodu market. The name of the hotel has been withheld, presumably to stop everyone who ever ate there from spending the rest of their lives throwing up.
Upon raiding the hotel after tip offs from residents in the area, the police found two human heads covered in cellophane, two AK47 rifles, two army caps and 40 rounds of ammunition, as well as a whole bunch of cellphones. It's not really known what these guys were up to – except for apparently serving human flesh and passing it off as expensive meat- but it seems like it was a pretty serious operation from this haul. Some sources are reporting that 'roasted human head' was available on the menu but I'm finding that a bit hard to believe.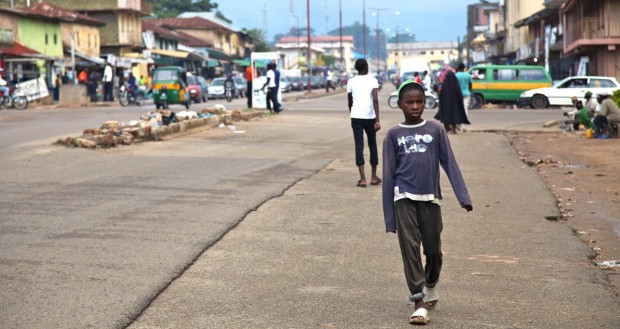 A local resident wasn't that surprised at the discovery, surprisingly: 'Each time I came to market, because the hotel is very close to the market, I always noticed funny movements in and out of the hotel; dirty people with dirty characters always come into the hotel. So, I was not surprised when the police made this discovery in the early hours of yesterday.'
A local pastor – who was among those who had tipped off the police – was dismayed at what was going on in Nigeria: 'I went to the hotel early this year, after eating, I was told that a lump of meat was being sold at N700, I was surprised. So I did not know it was human meat that I ate at such expensive price. What is this country turning into? Can you imagine people selling human flesh as meat? Seriously I'm beginning to fear people in this part of the world. Lord have mercy'.
The hotel has been closed down and the 11 people are expected to face some kind of trial in the coming weeks, so if you were hoping to sample a roasted human head sometime soon, you'll have to find it somewhere else.
☛ More Human Flesh: Pop Up Butcher Shop Is Selling Human Flesh