A serial pooper who left 'explosive diarrhea' outside a family's house for two years has finally been caught… on CCTV, that is.
Featured Image VIA
The family, with two young kids, has been finding poop smeared across their path "several times a week" for the last two years, and for some reason only recently decided to install £600 CCTV cameras to catch the pooper in action.
The Argus is now reporting that a man was videoed defecating outside the family's home on Colbourne Road in Hove, East Sussex, at 8.25am, before wiping himself with a sheet of toilet paper and discarding it on the floor.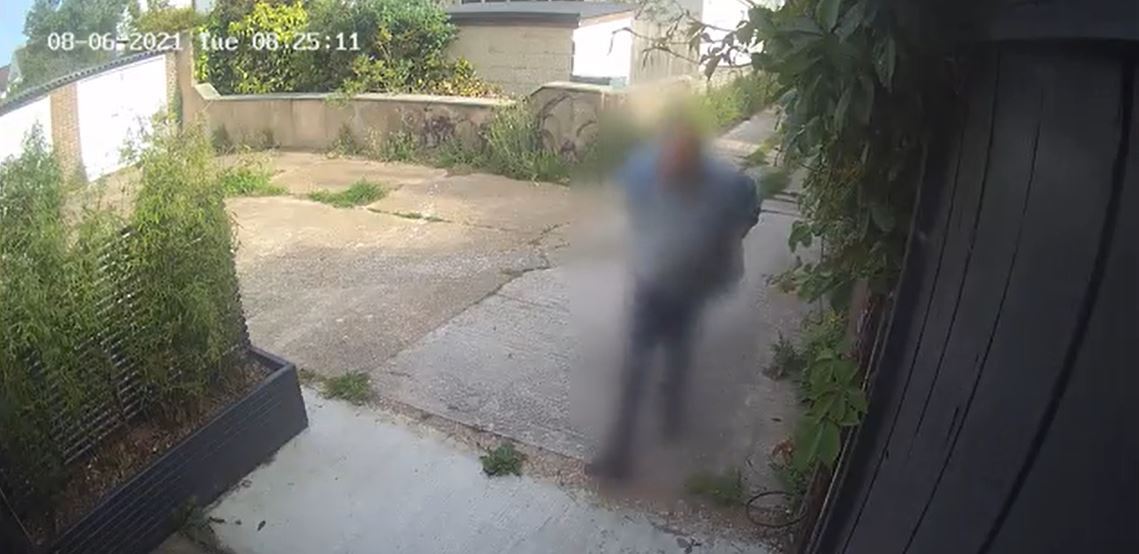 The family suspects it's the same man who has been leaving "explosive diarrhoea" or "liquid poo" on their walkway for the past two years. Well it would be pretty mental if there were multiple serial poopers targeting the same house, wouldn't it?
The mum, who wished to remain anonymous, says:
You'll wake up and there would be poo as you are leaving the house.

Then you'll see his token piece of toilet paper, it's like a calling card.

It's just really upsetting to live with two children under the age of three with your back gate being the main entrance and exit.

I bought flowers as I thought he would stop if it looked nice in the area. In fact, he just shit on the flowers.
Diabolical. The mum has even had to keep warning neighbours about the poop around her premises:
[I tell them] be careful, there's loads of shit out there.

Someone walked in it once, it's just disgusting.
Again, no idea how the family allowed this to happen for 2 years before deciding to actually do something about it, and even now all they've done is got the guy on camera. You'd think you would act with more urgency if there was a guy using your property as his own personal toilet for two years straight, to the point where the whole neighbourhood probably refers to your home as "the shit house" and you're too embarrassed to even invite anyone over.
It's not like this guy is taking regular dumps either – he's taking "liquid shits" and defiling the place with "explosive diarrhea". It's just a whole other level of disrespect. Anyway I'm sure the police are on the case, or that maybe the story going viral will deter the man from returning. Imagine if they catch him and he ends up in jail, only for the family to keep finding poop in the same spot? Well I guess that's what the CCTV is for. A late investment, but a wise one!
To watch an elephant's explosive diarrhea shower a bunch of people standing behind it at the zoo, click HERE. See? Could be worse.