When it comes to 'Wedding Crashers', I remember the concept of the film and going to see it and that Will Ferrell made a cameo in it (spoiler alert), but I don't really remember much else about it like whether I enjoyed or thought it sucked or anything really. It's just sort of there.
Featured Image VIA
Thankfully for everyone reading this though – as I assume you're fans – it doesn't really matter what I thought about it because the film was clearly popular enough to green light a sequel that is starting shooting this August and the whole original cast is going to be returning for it. That means Owen Wilson, Vince Vaughan, Will Ferrell, Rachel McAdams and Isla Fisher will be showing up and original director David Dobkin is also at the helm once again too.
The title and plotline of the sequel isn't yet known, but Vince Vaughan did share his idea for it a couple of years ago: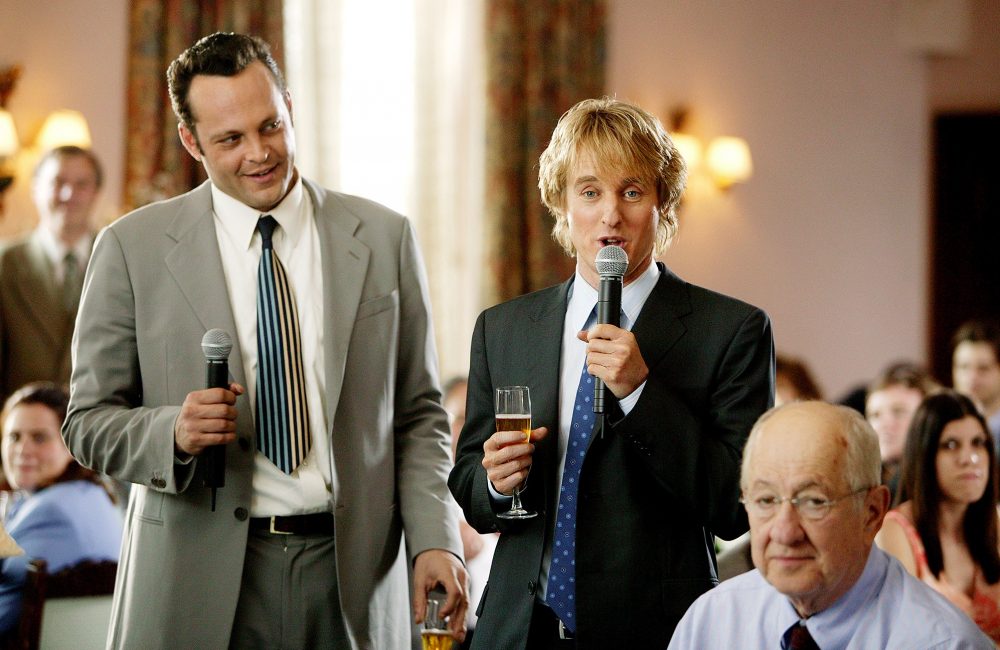 [Director] David Dobkin had a really good idea that's contemporary.

I never went and made a sequel to a lot of these films at the time because it felt like we were just chasing a success.

But what I like about where Crashers could potentially be at is [that] there's something that is of this moment that feels really good… a lot of these comedies, even something like Wedding Crashers, you're sort of investigating things that I think are real in our lives, but the comedy is an overcommitment to the absurd.
Sounds good I guess? Although he's not really saying anything there is he?
Anyway, I know a load of people absolutely love this movie so we probably should have got someone a bit more enthused about it to write the article. Sorry about that. Probably going to come out next summer though, so I've still got a year or so to get pumped for it. Hmmm.
For more of the same, here's every time Owen Wilson has ever said 'Wow' throughout his movie career. Incredible.