Bruce Willis' daughter Scout is FURIOUS with Instagram for censoring her nipples every time she gets them out, which is why she's taken to walking the streets of New York topless in protest, while trying to make #FreeTheNipple a big time trend. Not sure if it's working, but here are the pics: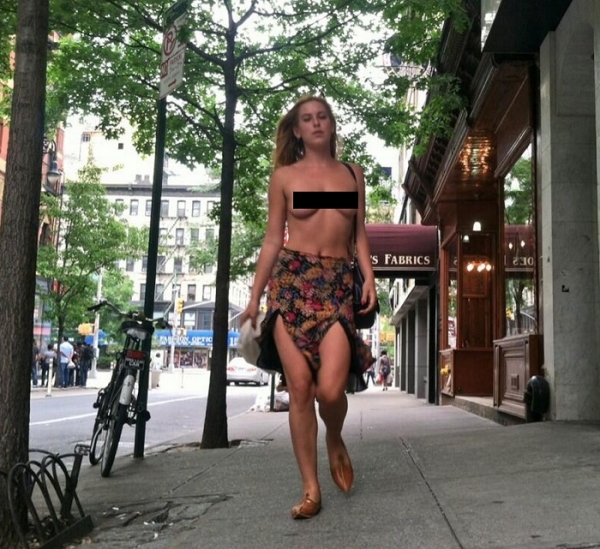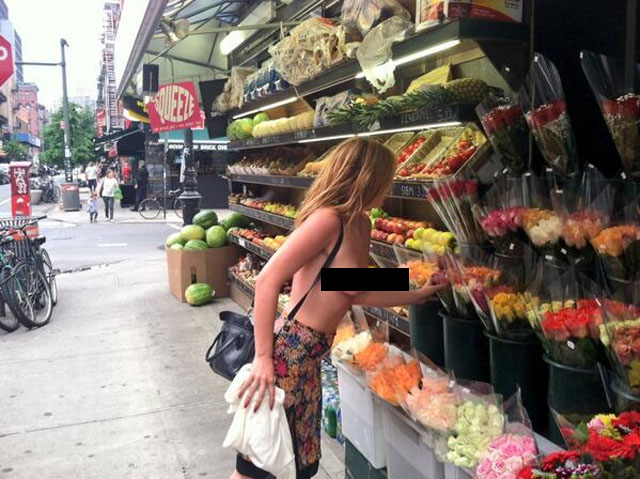 Pretty radical kid eh? You would've thought she was doing it for breast cancer awareness or something but nope, just P'd off that she can't get her boobs out on Instagram. I guess you've got to spend your time doing something.
Check out her Twitter for the NSFW-ness.
☛ Up Next: Are Sylvester Stallone & Bruce Willis Beefing?