A 15-year-old girl was rushed to hospital with knife wounds after a fight broke out at yesterday's 4/20 celebrations/protest in Hyde Park.
Featured Image VIA
As is the case every year, weed-smokers gather at the park to smoke up and protest for the Class B drug's legalisation. As you might expect when thousands of stoners congregate, it's usually a pretty relaxed and peaceful affair, but that wasn't the case this year as a group of teenage girls started scrapping.
You can see one of them holding a blade in the photos below: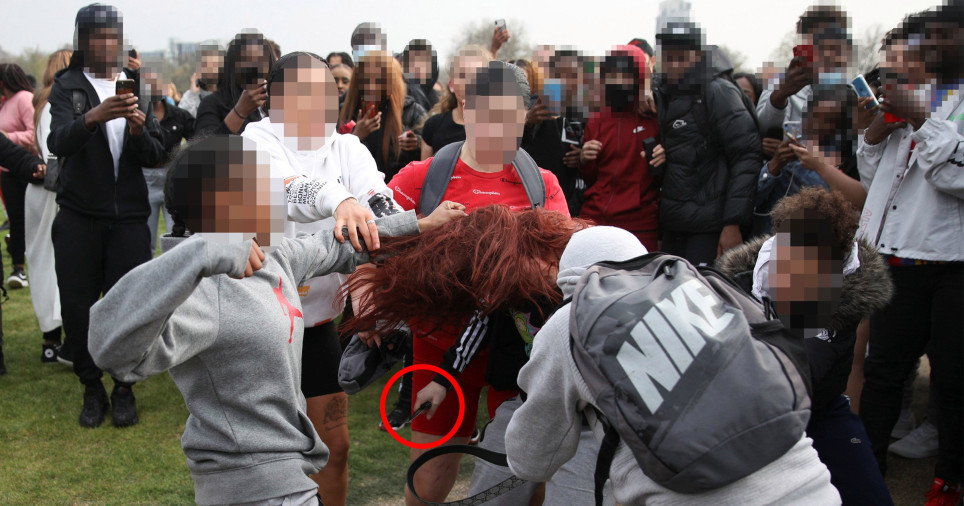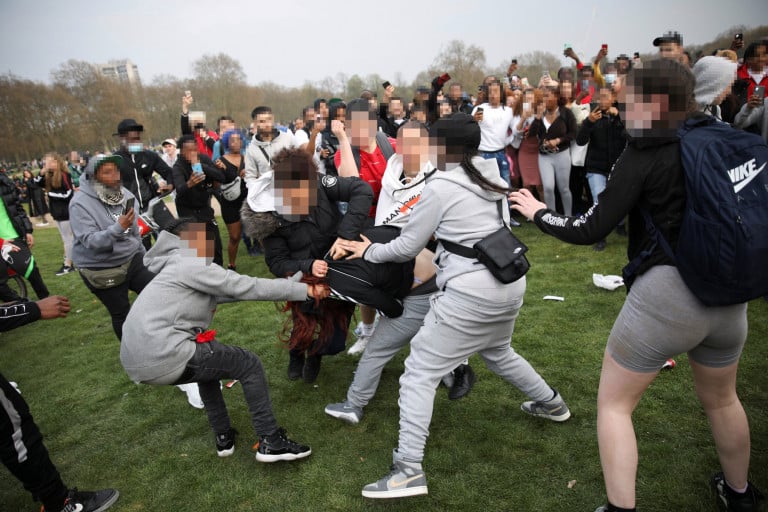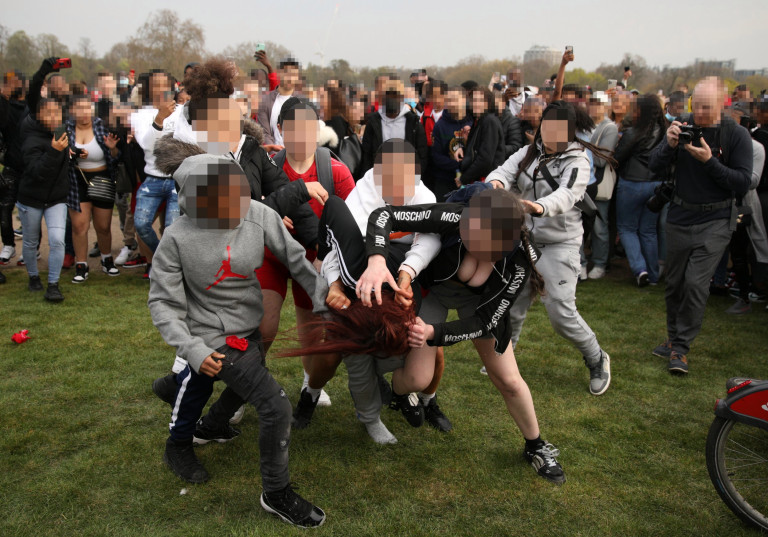 Nice to see all those people filming and egging them on instead of breaking it up eh?
As reported by Metro, police performed first aid on the teenage victim who was stabbed in the leg, before paramedics took her to hospital. Her condition is not thought to be life threatening or changing, so that's good.
There's usually around 11,000 people turning up a Hyde Park for 4/20, but for obvious reasons they didn't quite hit those numbers this year. According to the official 420 Hyde Park Facebook page, the event was actually cancelled following discussions with The Royal Parks & The Metropolitan Police, but a fair number of people still turned up.
We'll round this up with a few more photos of the event – obviously no 'groups of six' or 'two households' rules being followed here. And look – it's Piers Corbyn!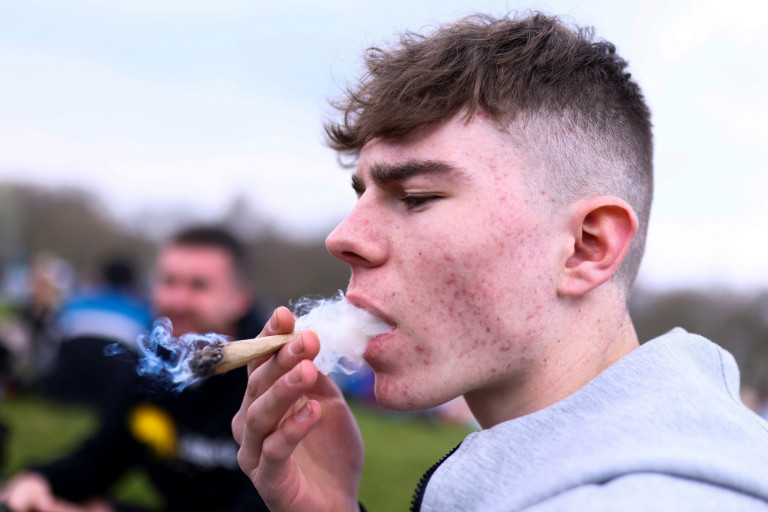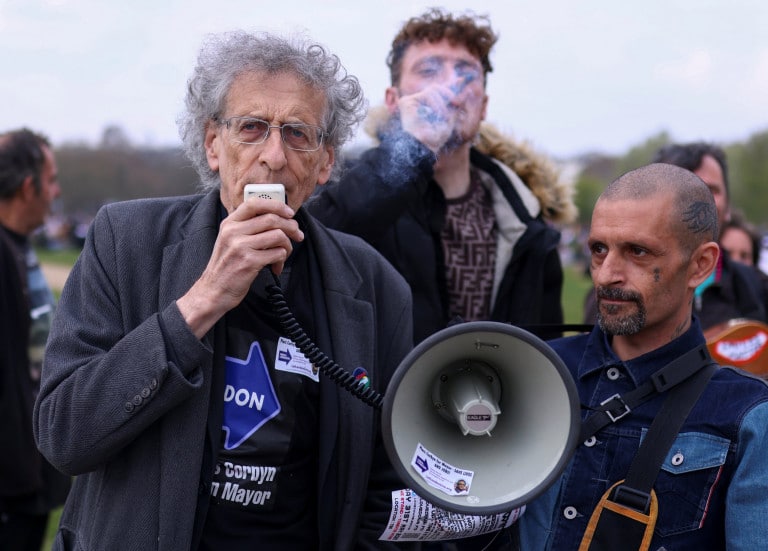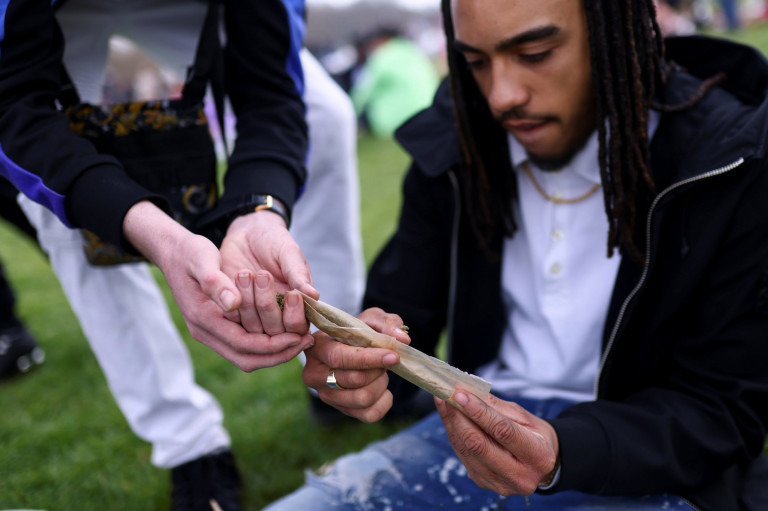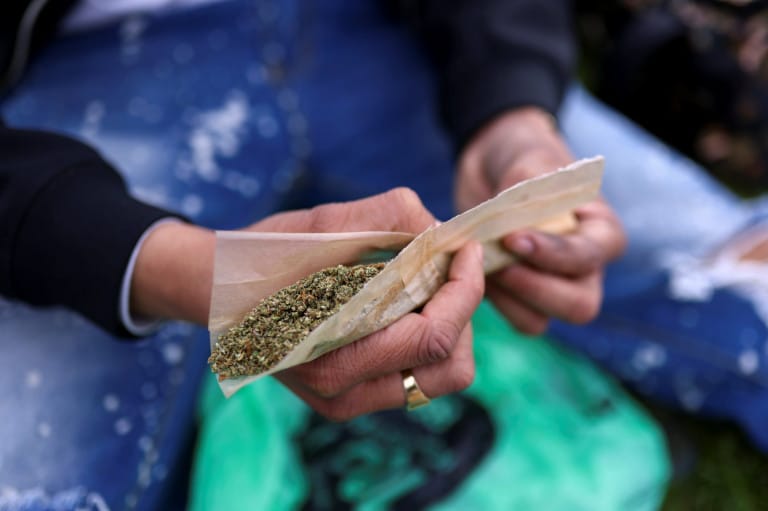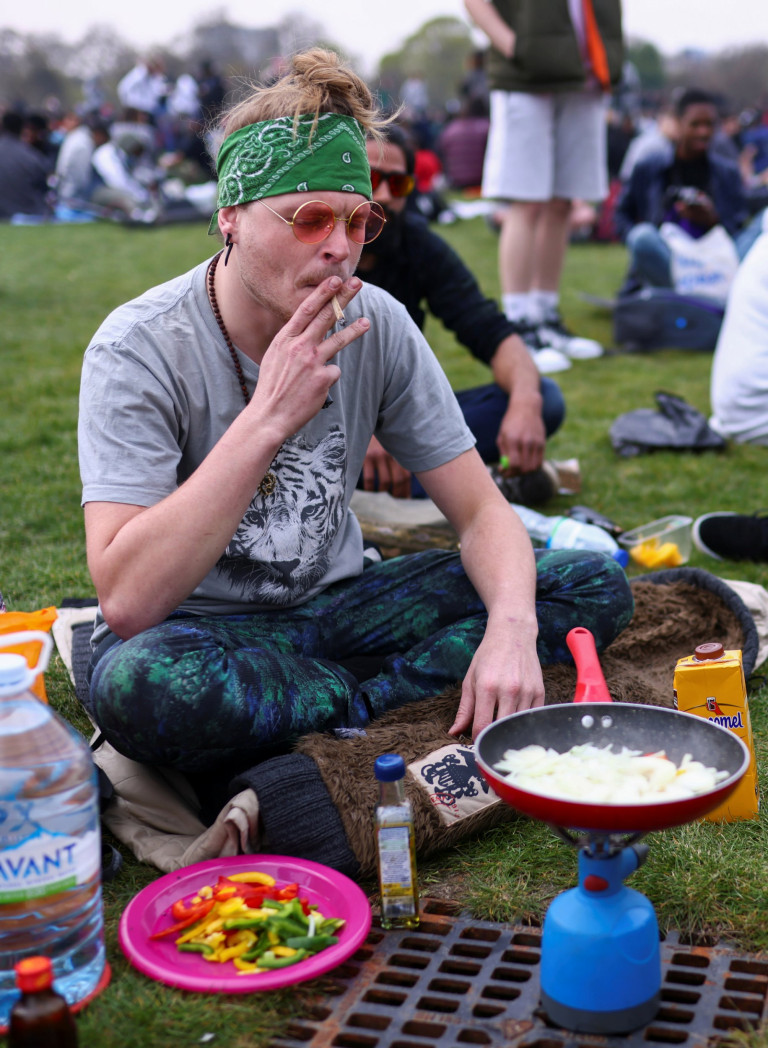 For a look at how Wiz Khalifa celebrated 4/20 by doing the 10 puff challenge with him mum, click HERE. Like mother, like son.