Pupils at Holt School in Wokingham, Berkshire were told that 35 year old teacher Daniel Fisher had left the school in order to fight cancer after a diagnosis. Unfortunately though this wasn't the truth at all, and Fisher had left because he was being investigated for making indecent images of children and on 15 counts of attempting to incite a child to engage in sexual activity. Oh dear.
One student at the all girls school explained the situation:
He was my biology teacher and I had multiple lessons with him. When he suddenly left I was told he had cancer.

I have a family member who suffered from cancer, so to hear one of my teachers was suffering from something so close to my heart really upset me at the time.

But to find out the truth, to find out he was in fact a paedophile, is disgusting. I have never ever been so repulsed in my life.

It wasn't just me who was told fibs about where he went. I have friends who were told he had to leave because his mother had cancer, others were told he was in a car accident and another friend of mine was told by a member of staff that he left because his brother tried to commit suicide.'

When he left I thought he might have been fired or just moved to another school, but I was never really told what happened even though I spent a lot of time in the science department. He just sort of disappeared and we never saw him again.

It was completely hushed up, but some students were told he had problems in his personal life and other people said they were told he had cancer.
Images VIA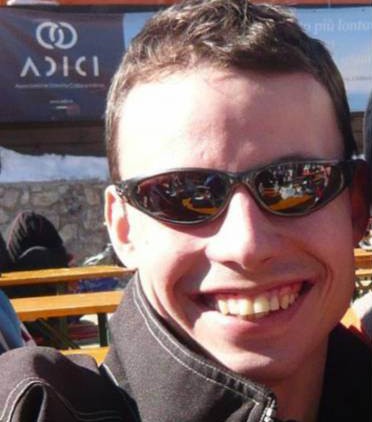 Fisher was eventually found guilty of all counts and will be sentenced on February 8th. The pupils learned the truth about him as news of his conviction spread on social media.
I'm not really sure about this one. On the one hand, it's not exactly a good look for a school to employ a 'suspected' paedophile – and at the time I suppose he is 'presumed innocent' in the eyes of the law before being found guilty, although it obviously didn't look good for him – so maybe don't tell the kids that but you probably shouldn't make up he had cancer because that's just despicable. Just say he moved schools or something and get your story straight.
Playing devil's advocate for the guy – although this is useless now because he was found guilty – if you told everyone in the school that he was a paedophile and then it turned out he wasn't then his reputation would still be ruined for good, so I can see why they perhaps gave him the benefit of the doub to begin with. But really they should have announced it once he was convicted instead of letting the kids find out via the internet, and shouldn't have made up outrageous, upsetting lies about what was going on with him
Pretty much bad marks all around for The Holt School. Won't be sending my kids there.