Brands and supermarkets seem to be pulling out all the stops for Christmas 2018 this year even though we haven't finished September yet, and the latest product that we can all get excited about is these pork crackling advent calendars.
Featured Image VIA
The calendars come courtesy of Snaffling Pig Co and were available last year when they sold out and people obviously realised what an excellent idea they were as they're now available at Sainsbury's two months ahead of time. They contain six different bags of pork cracklings with the following flavours available: Pigs In Blankets, Low & Slow BBQ, Maple, Black Pepper, Salt 'N' Vinegar and Perfectly Salted.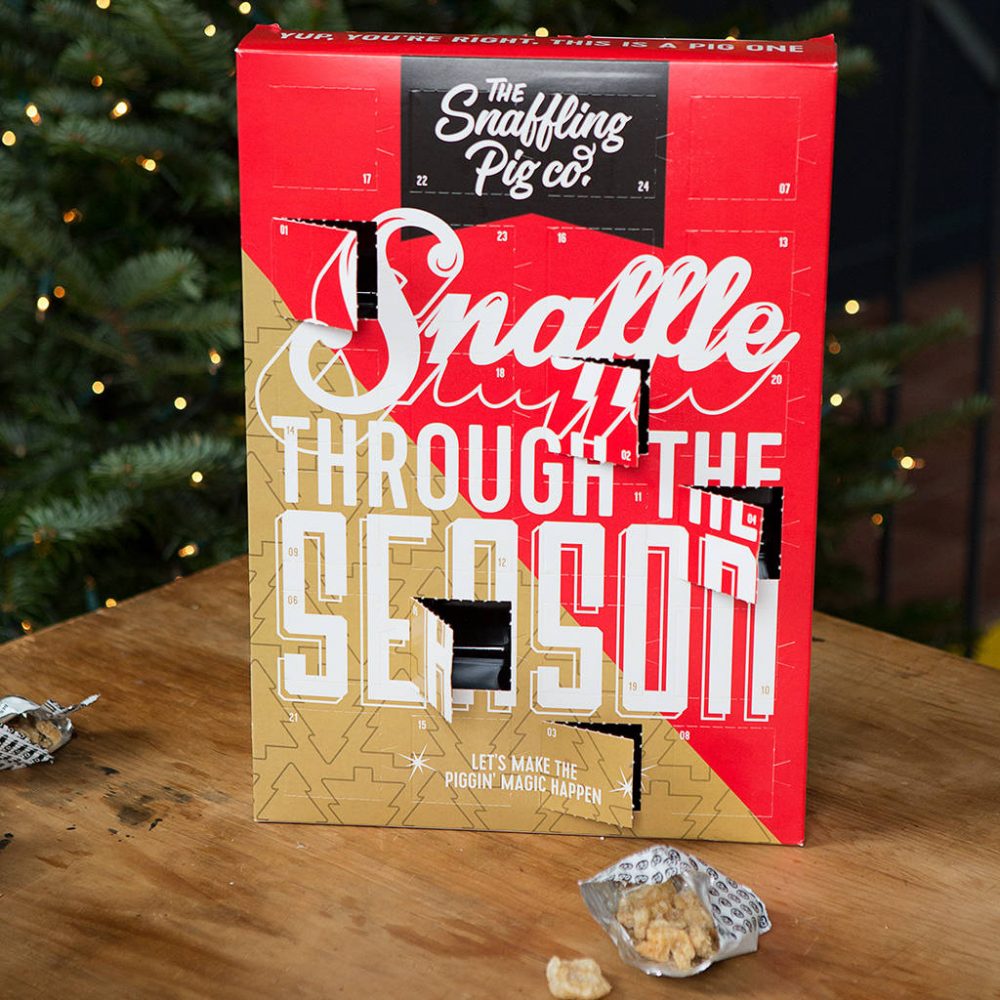 All of them sound magical and pretty sweet alternatives to your standard chocolates. Just might need to worry about your cholesterol but hey, it's Christmas – we're all living in excess right? Or just buy from Sainsbury's now and do them for the next three months if you think you can handle it. The choice is yours.
However, they are gonna break the bank a bit as they set you back a whopping £17.50 – fair enough when you think of how much a bag of pork scratchings costs down the pub, but kinda a bit excessive when you think that a regular advent calendar probably costs about a quid. You are getting the pork scratching though so think about that I suppose when you whack down that twenty pound note. I know we're both going to be doing it.
If you really wanna blow your Christmas budget though, there's also a pork crackling and beer advent calendar as well that'll set you back £65. Maybe worth it to drink a different beer every day though?
For more Christmas treats, check out this giant pig in blanket coming at you from Asda. Incredible.