It's no secret that budget airline food is naff and overpriced, but I'm not sure there's ever been a more pathetic in-flight meal served than this bacon sandwich offered to one passenger aboard a Ryanair flight recently.
Featured Image VIA
Aimee Woods says she was served the 'world's saddest bacon sandwich', which consisted of two disproportionately small and sad rashers resting on some dry-ass bread. No ketchup, no lettuce, no butter. And she had to cough up €5.50 (£4.71) for the pleasure!
My pal @AimeeWoods21 paid €5.50 for this 'bacon sandwich' @Ryanair today. I'm trying to figure out if it qualifies. pic.twitter.com/ADSbVYgyw4

— Liz Nugent (@lizzienugent) August 20, 2021
Aimee says she was so hungry that she actually ate the whole thing instead of sending it back, but still, look at the state of this thing…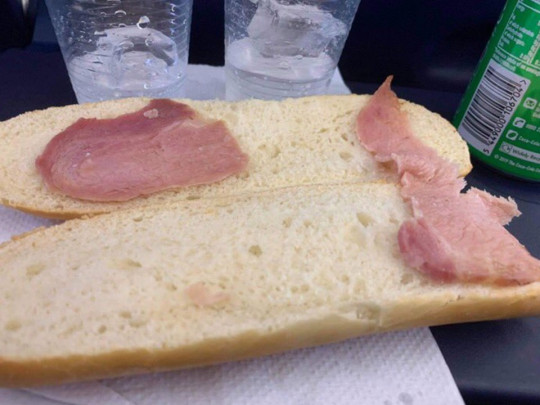 Well that's definitely bacon and that's definitely bread, so technically I guess you could call that a bacon sandwich. But still, come on! I get that Ryanair are a budget airline and so scrimping on things like food is how they keep their ticket prices cheap, but knowing that someone was hungry enough to pay money for that abomination is just depressing. The bacon does look lean though – will give 'em that.
According to Aimee, the flight itself wasn't too bad:
I had a lovely flight and the cabin crew were class. I just found the sandwich humorous and slightly overpriced. Still ate it though.

I doubt people will book a flight based on the quality of a sandwich to be fair.
In any case, a decent reminder to get your food sorted out before the flight in the airport. Still, I think I need to take a look at some proper bacon sandwiches to get that image out of my mind for good *shudder*.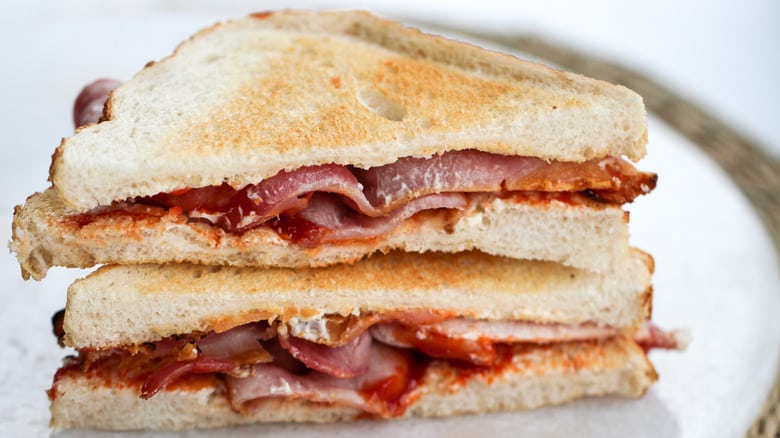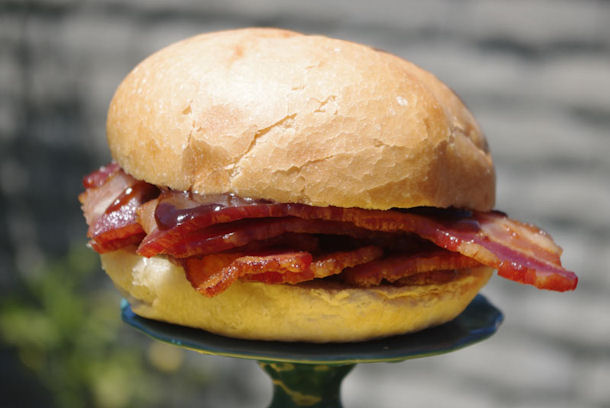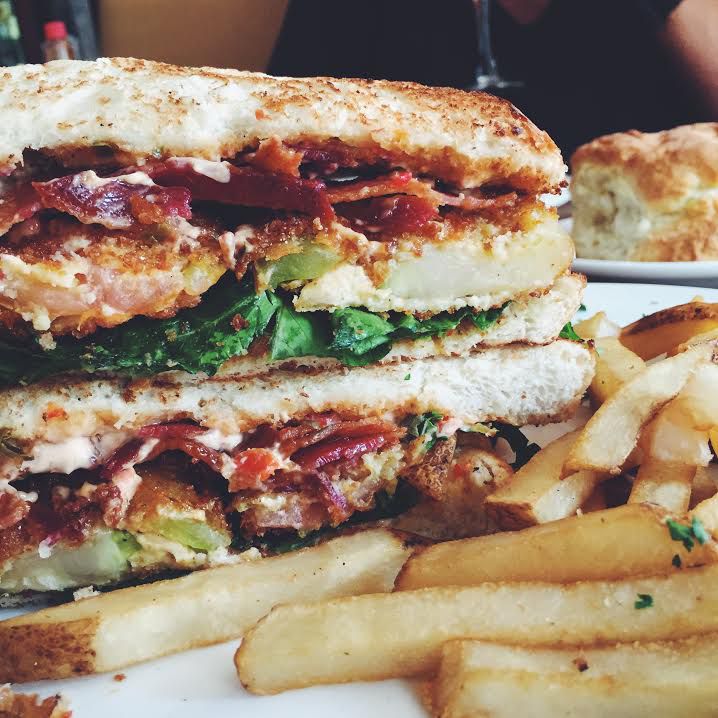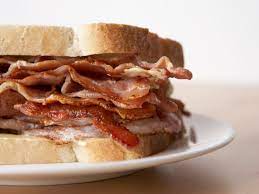 That's more like it!
For a look at the cafe which has launched the UK's biggest fry-up at 17,000 calories, click HERE. No shortage of bacon in that one.