Imagine if your biggest problem in life was people making up rumours that you were banging Katy Perry. Most people would probably roll with it and pretend that it was true.
Featured Image VIA
Not Ryan Phillippe though. He's very unhappy about it indeed:
I AM NOT DATING KATY PERRY. BARELY KNOW HER. PLEASE STOP FLYING HELICOPTERS OVER MY HOUSE. SHE IS NOT HERE.

thx

— dr. philz (@RyanPhillippe) April 10, 2017
Funnily enough, that opened the doors for a bit of (maybe) flirtation between the two: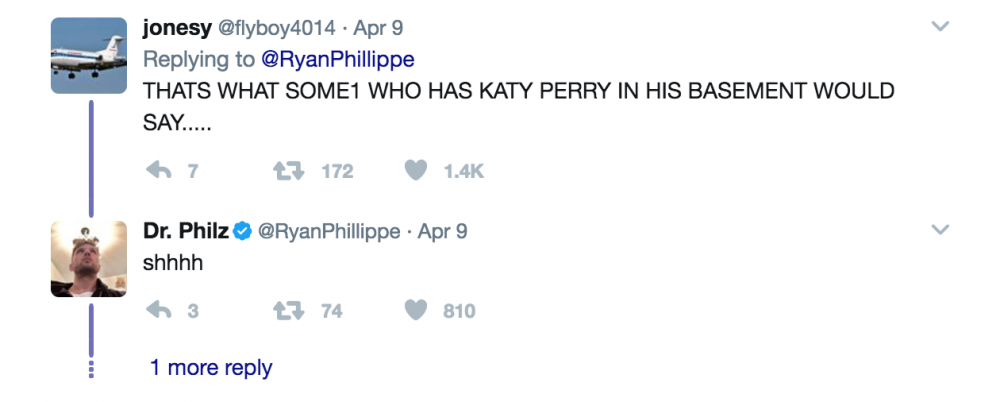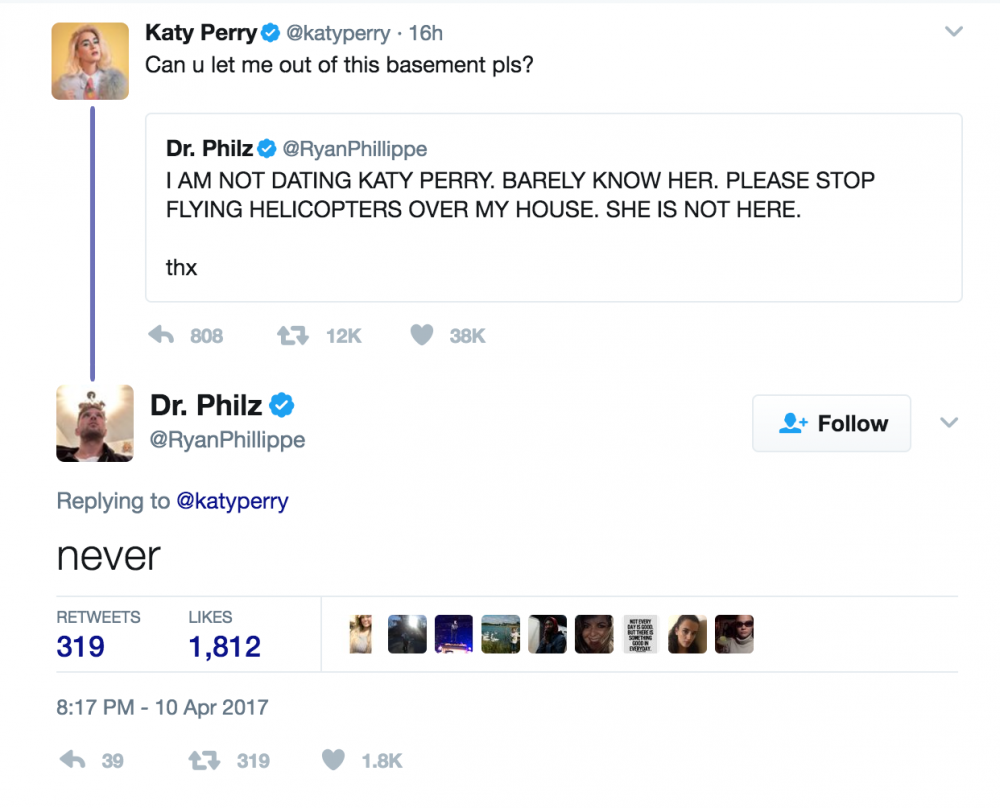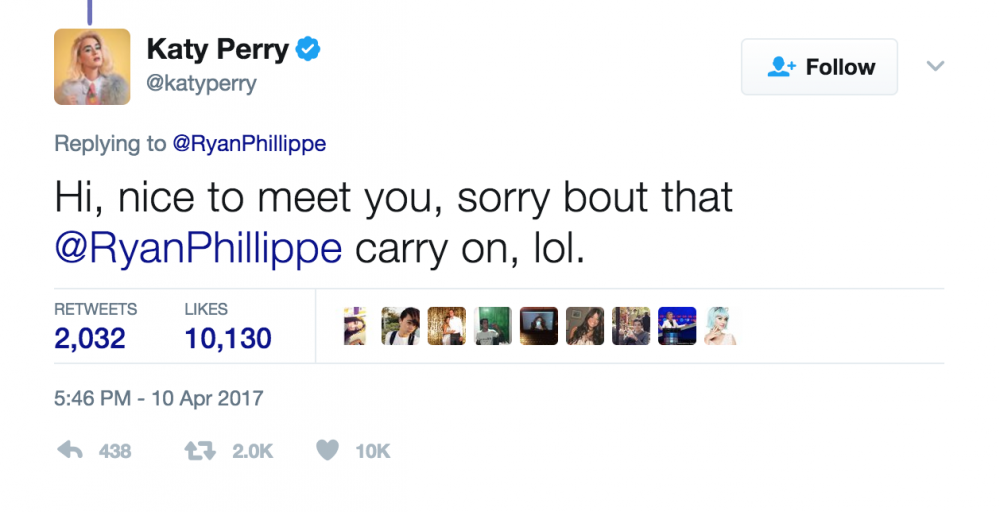 Then again Ryan Phillippe doesn't need a fake Katy Perry romance rumour to feel good about himself. Here's a run-through of the ladies he's hooked up with since his starring role in 'Cruel Intentions':
Reese Witherspoon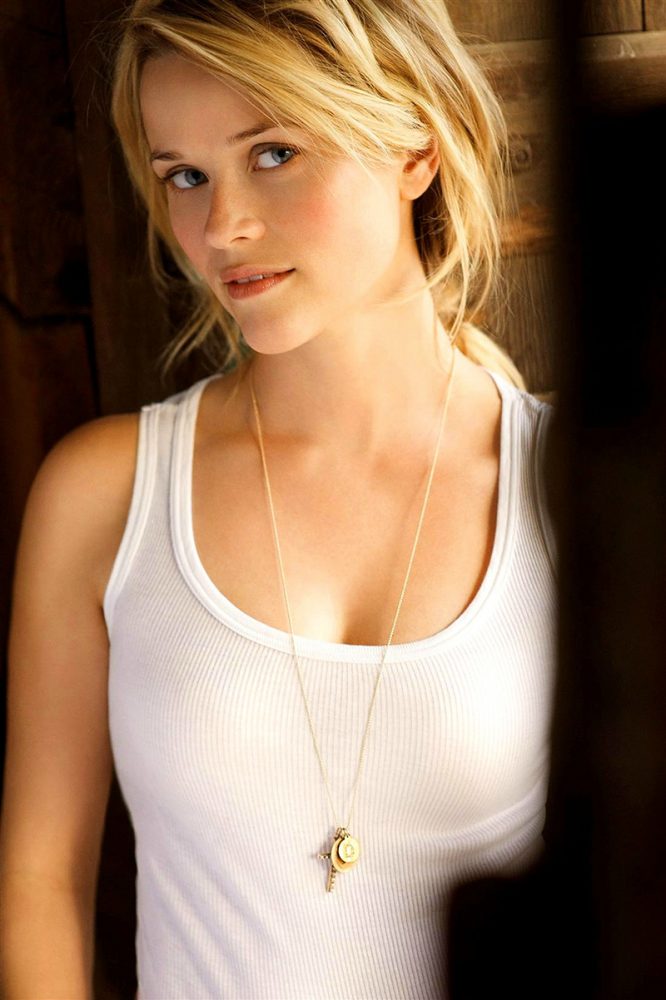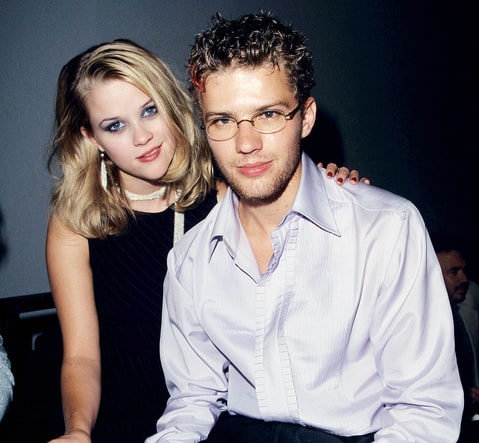 Alexis Knapp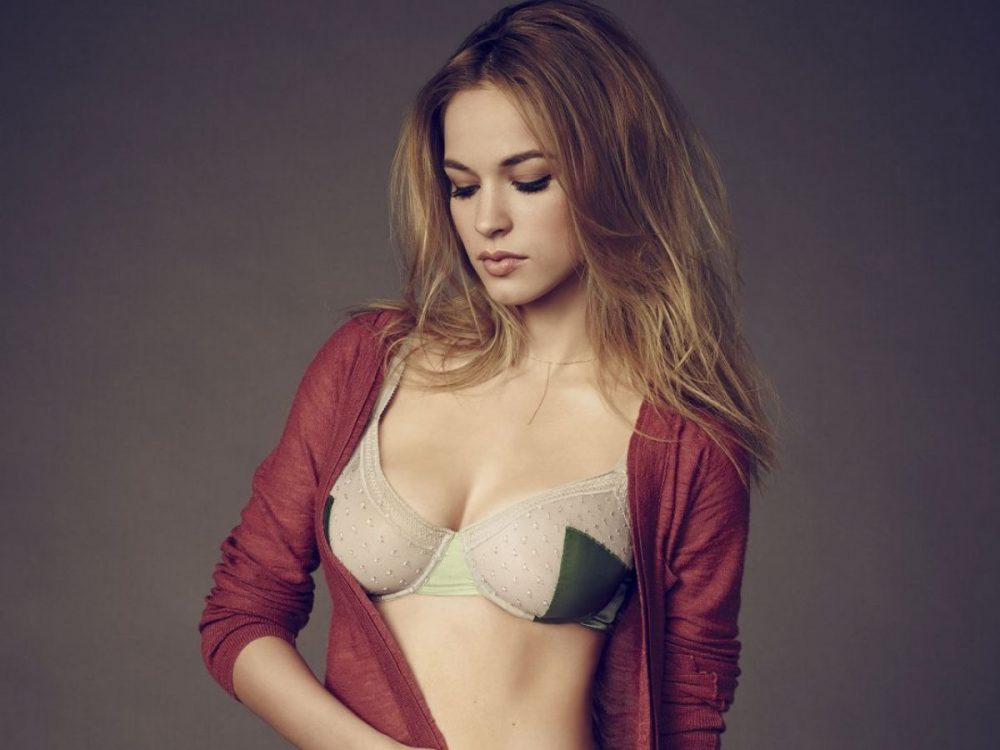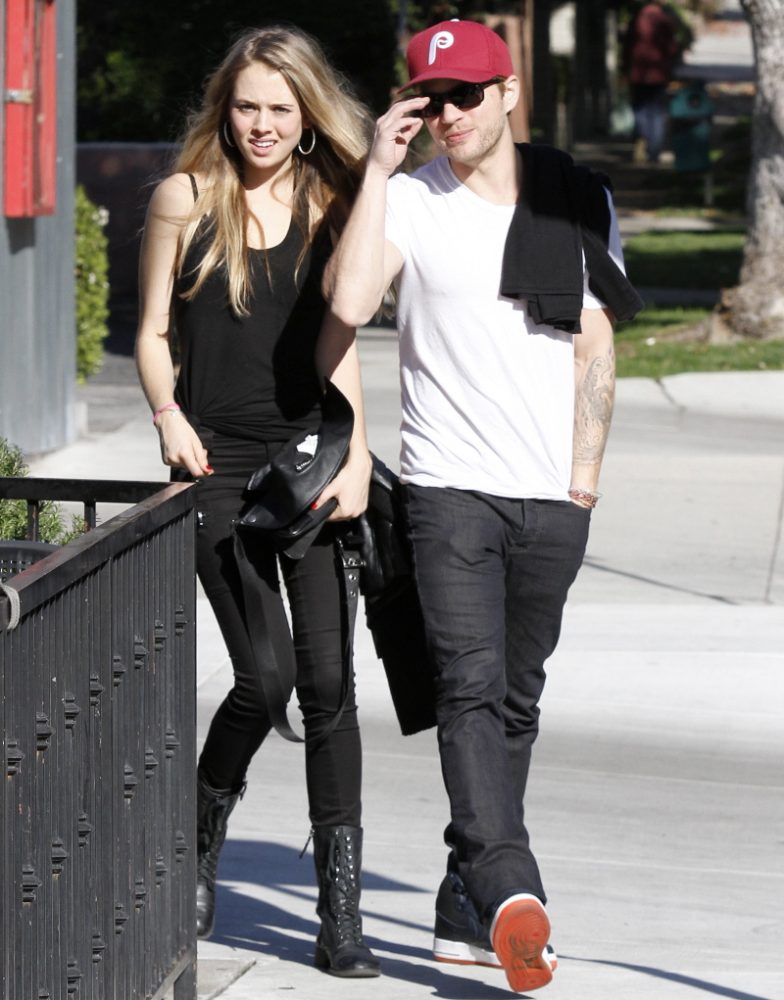 Paulina Slagter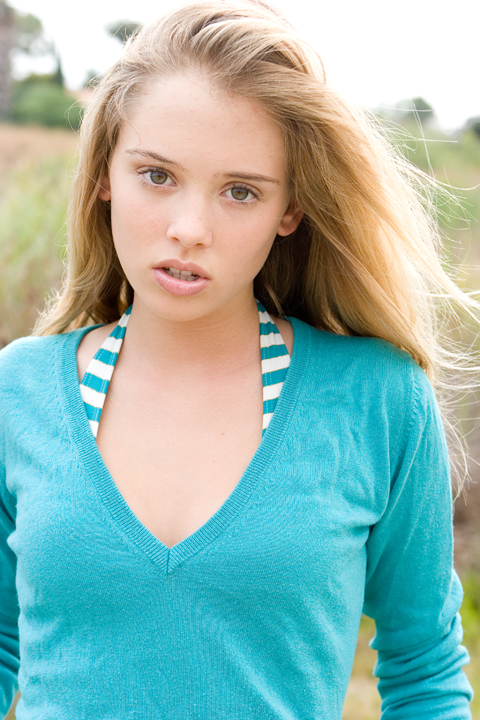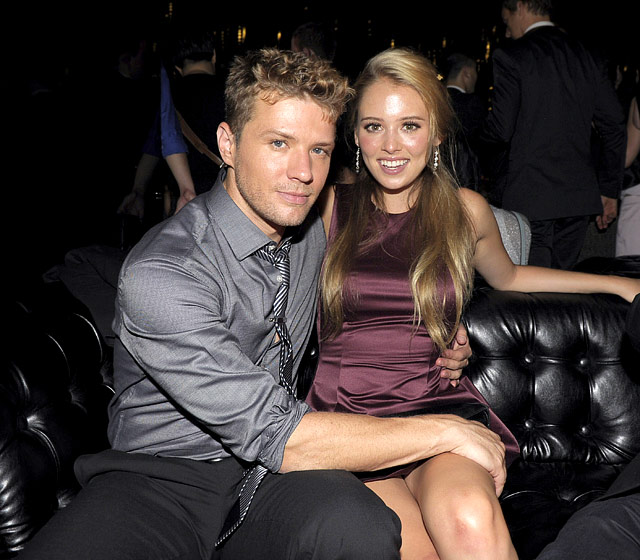 Images VIA
(Probably Sarah Michelle Geller too)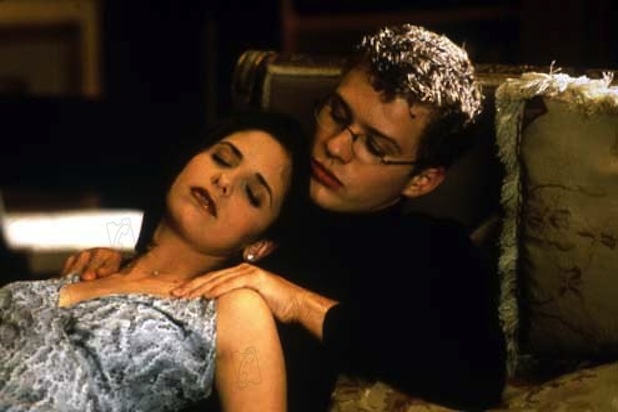 So in fact all these rumours that he's banging Katy Perry are only serving to distract him from actually banging hot celebrities. Although I get the feeling it's on when these two inevitably run into each other.
I'm sure the guy who got catfished into believing he was dating Katy Perry will have something to say about it though.