One of the great things about travelling is that you get to experience things you wouldn't normally experience back home, thus expanding your world view and frame of reference. For example if you go to Greece and don't try the souvlaki, you're missing out. If you go to Brazil and only eat McDonald's, you're doing yourself a disservice.
Featured Image VIA
You could apply the same logic to having overseas sex too. But try telling that to Russian politician Tamara Pletnyova, head of the parliamentary committee for family matters. The World Cup is of course being held in her home country, and she'll be damned if any local girls are mingling with the grimy foreigners visiting her fair land.
https://twitter.com/ChristopherJM/status/1006885506938961920?ref_src=twsrc%5Etfw&ref_url=https%3A%2F%2Fwww.barstoolsports.com%2Fnewyork%2Frussian-women-warned-against-sexin-foreigners-at-world-cup%2F
She told Govorit Moskva radio station:
We must give birth to our children. These [mixed-race] kids suffer and have suffered since Soviet times.

It's one thing if they're of the same race but quite another if they're of a different race. I'm not a nationalist, but nevertheless I know that children suffer. They are abandoned, and that's it, they stay here with mum.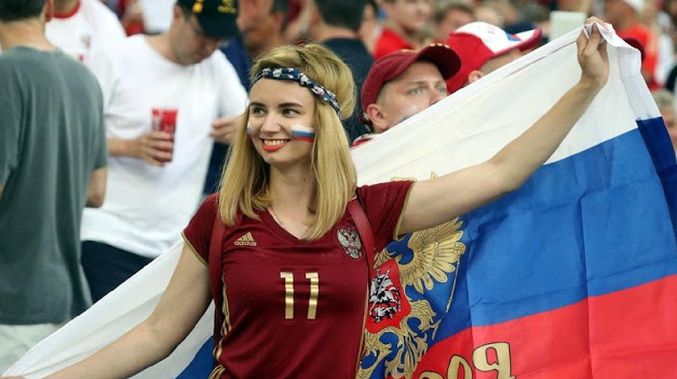 Images VIA
I mean, anyone who says "I'm not a nationalist, but…" is definitely not a nationalist right?
Another lawmaker, Alexander Sherin, warned that Russians should be extra careful in their interactions with foreigners as they might bring viruses and diseases to the World Cup and infect Russians.
Thousands of football fans from 31 countries are travelling to the World Cup that kicks off today as the host team takes on Saudi Arabia. Going to take some effort to avoid them all.
P.S. Wonder if the Belgian fan from the 2014 World Cup AKA the most beautiful girl on the planet will be in attendance.