Remember earlier this year – probably way before Coronavirus even happened – when everyone was going crazy after a Russian influencer shared a throwback photo of her and her boyfriend because the photo was when she was 20 and he was eight and she was married to his father?
Images VIA
Maybe not – a lot has gone on in the meantime – but don't worry, the pair are back to blight your timeline with more stories of their illicit affair after they announced their marriage on Instagram. The happy couple shared a few photographs with Marina Balmasheva saying the following about her special day with former stepson turned husband Vladimir 'Voya' Shavyrin: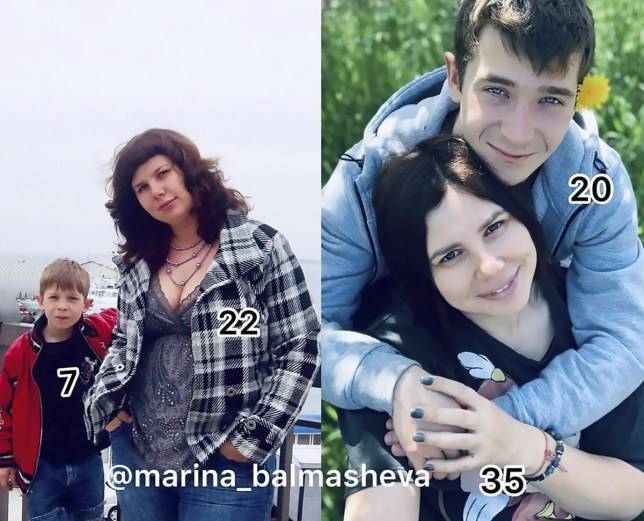 We drove to the registry office, I didn't even have a hairbrush with me. The rings were in the car. There was a good mood and a little embarrassment.

After the registry office, we dressed in typical wedding attire and enjoyed a nice reception at a local restaurant with several guests.

Neither of us are speaking to my former husband and Voya's father.

I think he does not like what we have done.

We are expecting a baby and we now want to move to a bigger city.
I guess we shouldn't knock them as it looks like they're pretty happy, but you've gotta think there's something weird going on when a woman literally falls in love with a guy that she's known since he was a literal child and the same goes for the other way round too. It's just not healthy is it?
I imagine that we'll hear about the inevitable horrific demise of their relationship sooner rather than later though. Stay tuned.
For more of the same, check out these two that divorced just three minutes after getting married. Awful.