With Britain voting to leave the EU, David Cameron resigning, Theresa May coming into power without election and Donald Trump nominated as the president elect of the US, even on the surface 2016 was a bit of a political shit storm. The majority of us had our fingers crossed that the weirdness would end as soon as Big Ben bonged it's congratulations to the arrival of the brand new year, but obviously that wasn't going to happen.
FEATURED IMAGE VIA 
If anything, the unpredictable shenanigans have only just begun. We're barely two weeks into 2017 and leader of the opposition Jeremy Corbyn is already causing a fuss over his theories about immigration and introducing a wage cap on the incredibly wealthy. And that's just the tame stuff.
What nobody was expecting, however, was a tweet containing Pepe the frog from the Russian Embassy aimed towards Theresa May. Using memes on a professional level is predictably cringeworthy, but it's particularly curious to witness the Matt Furie character make an appearance after it was recently branded a hate symbol with strong links to the alt-right.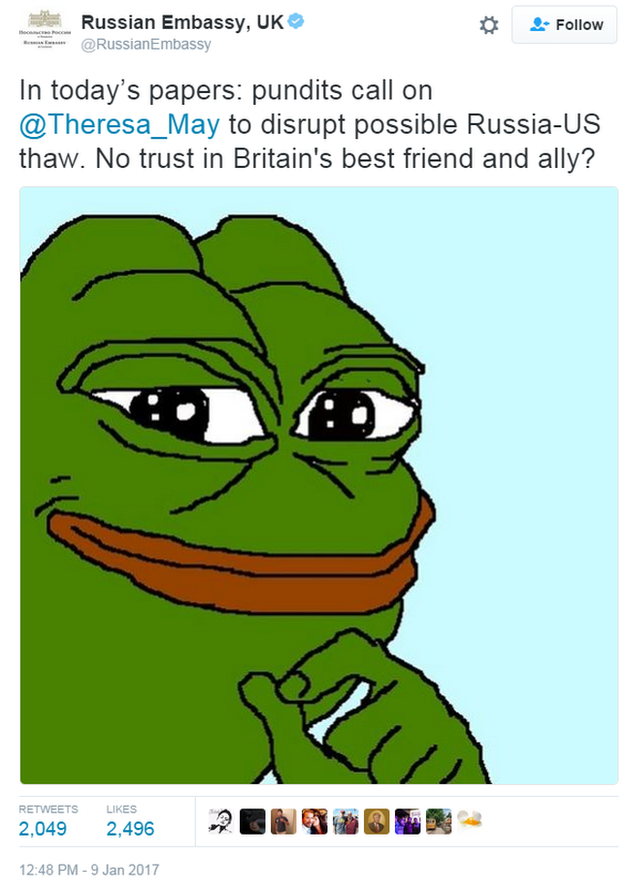 Naturally, Twitter went nuts. If you have half an hour to kill, which presumably you do seeing as you're reading this article in the first place, and want to have a laugh, then be sure to read the arguments and terrible opinions that are rife in the comment thread. You will laugh, you will cry, you will want to delete every social media account you have before shoving your head through a wall.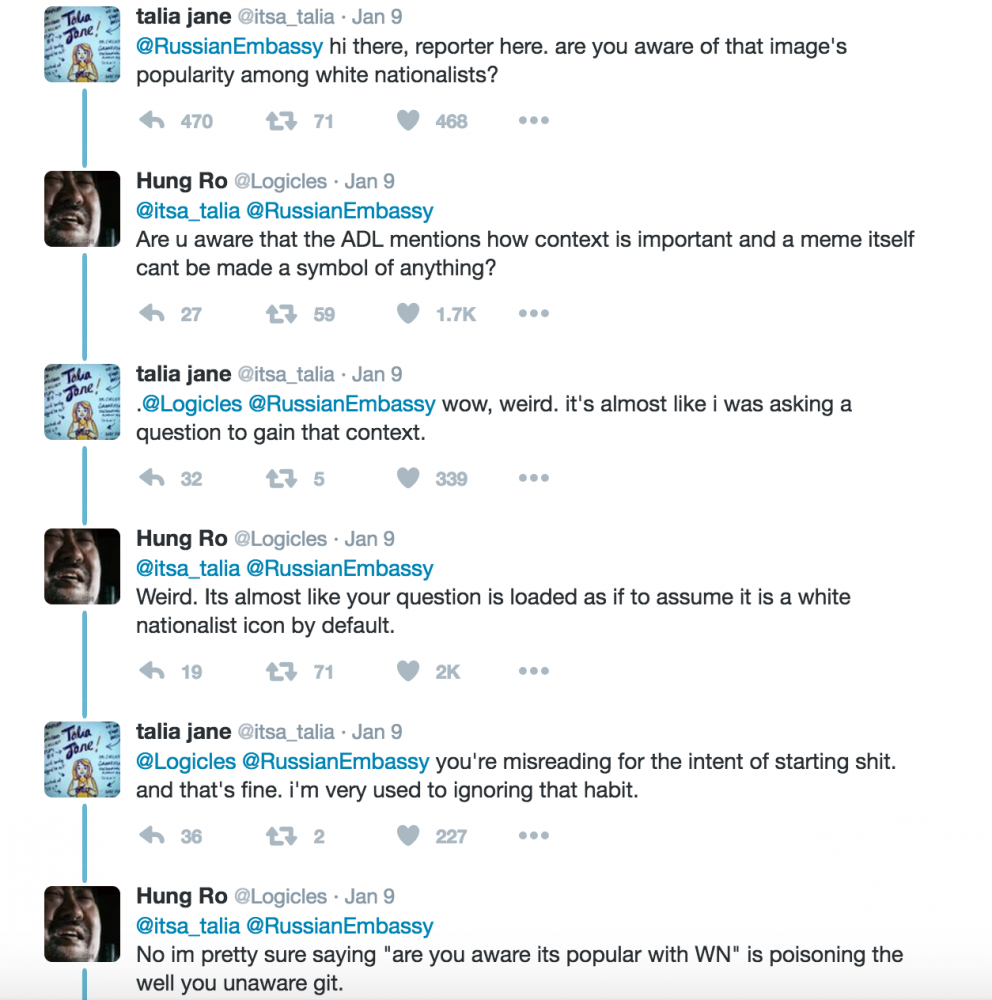 See what we mean?
If you're doing the social media for a big name or well known corporation, it's probably wise to review whether or not you're correctly using memes. Even using them in your personal life has connotations – perhaps it's time to find out what your favourite meme says about you.