Any lad that has ever played sports knows what it's like to get kneed in the balls. The pain is excruciating, debilitating and unforgettable. But to have your ball literally explode from the impact? That's a whole new level of pain and terror only few will experience.
Tragically for Newcastle Thunder player Jack Johnson, this was his reality as he recently revealed he had been forced to have his 'favourite' (his words) testicle removed after it 'exploded' during training. He shared this selfie from his hospital bed…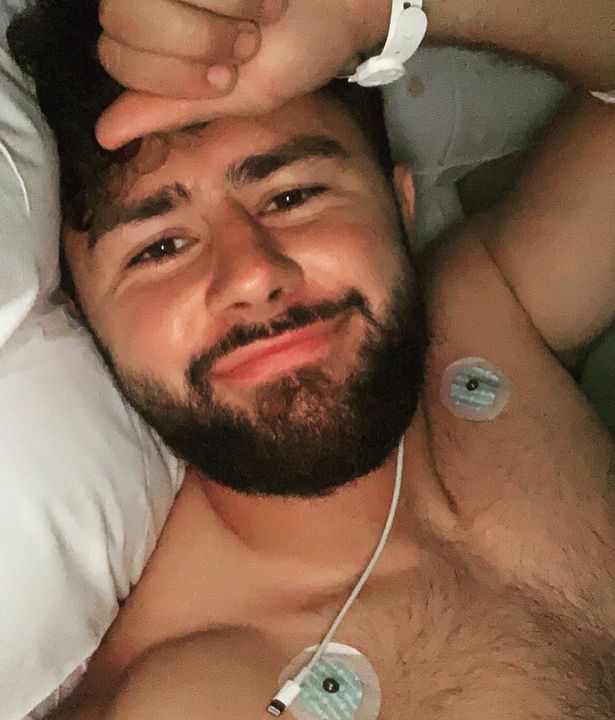 The 23-year-old has since provided more detail as to how he sustained the injury (via Premier Sports):
"Basically, over the last few days I had a bit of a freak injury at training and I've ended up losing one of my testicles.

And it was actually my favourite one, my left one, unfortunately. I took a knee to the ball and the rest is history."

"Ruptured it, when they took it out they said it looked like a cracked egg."
As if that weren't bad enough, the Thunder were beaten 27-18 at home in their latest Betfred Championship fixture while Jack watched on helplessly. Still, he remains in high spirits, and even brought the puns when asked about his side's defeats:
"It has been a bit of a testy one for us, we've not been on the ball as we should have been."
Nobody can say @JackkJohnsonn doesn't have a sense of humour! 😂

The @ThunderRugby man talks openly about his freak injury, and the team's season so far ⚡

"It has been a bit of a testy one for us, we've not been on the ball as we should have been." 🗣️😉 pic.twitter.com/pjceaSELIi

— Premier Sports (@PremierSportsTV) July 31, 2022
Big up Jack for having such a good outlook and sense of humour about the whole thing. I don't know if I'd be so chipper if my f*cking ball exploded. Especially if it was my favourite one!
For the rugby player who received a red card for picking up the referee above his head like Simba, click HERE.