Rudy Giuliani was definitely one of the grossest/funniest characters of 2020, mainly due to his controversial appearance in the 'Borat' movie, but the more you hear about that incident the funnier it gets.
Featured Image VIA
More information has emerged today after a producer on the movie Monica Levinson revealed that Rudy tried to get the team sued for extortion in the immediate aftermath of the scene. Speaking at the Producers Guild of America panel on Saturday, she said the following: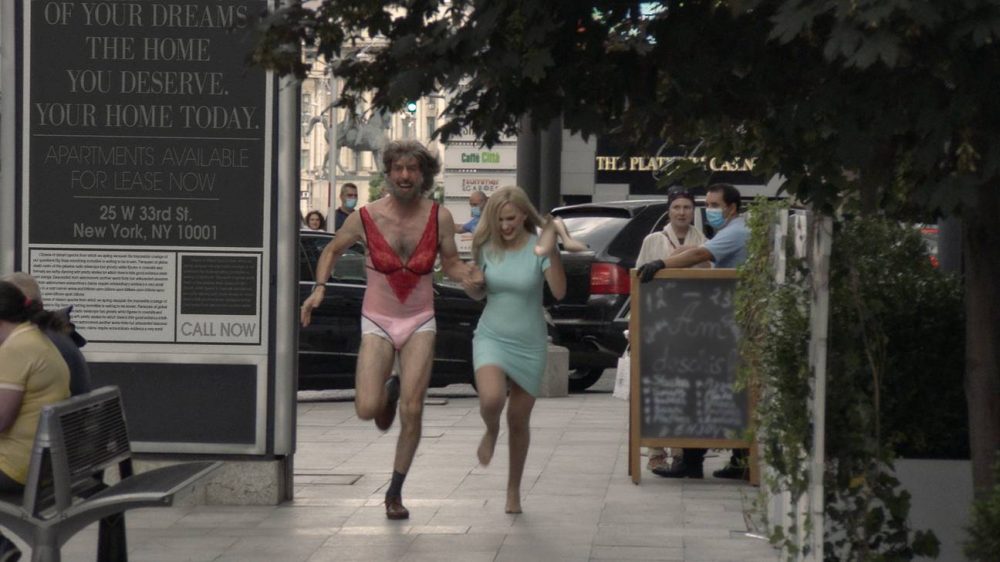 He claimed we were trying to extort him at the time, which we didn't ask for anything.

He called all of his New York City cops and said extortion, which was a federal crime.

Very smart to bring that up.

We were locked out of the hotel suite where the scene was filmed, but we had already secured the data.

That's always out first, we would hide tapes in our pants.

There's always ways to make sure we got out the data.
Yeah that's probably not the best plan from Giuliani is it and it didn't work even in the slightest. It's so funny that he seemingly tried to accuse them of extortion so that the footage would never be shown and then has straight up denied doing anything inappropriate all the way through it. What an absolute noob.
For more of the same, check out his daughter saying that she absolutely loves threesomes. Bet he loved that coming out as well.