Aldi has been the butt of the joke for so long in terms of the fact that it's completely cheap and nasty, but it's experiencing something of a renaissance recently with several of its products being named as the best in the world.
Images VIA
Only a couple of weeks ago, their budget whiskey was named on a par with some big names, and now their £5.99 rose has been named as one of the best wines in the world too. The Exquisite Collection Côtes De Provence 2016 received a silver medal at the recent International Wine Challenge, which is legitimately the equivalent of the Oscars of the wine world. It managed to beat off competition from all but one other wine for the ranking, many of which were almost three times as expensive as it.
Tony Baines, Joint Managing Director of Corporate Buying, said the following about the award: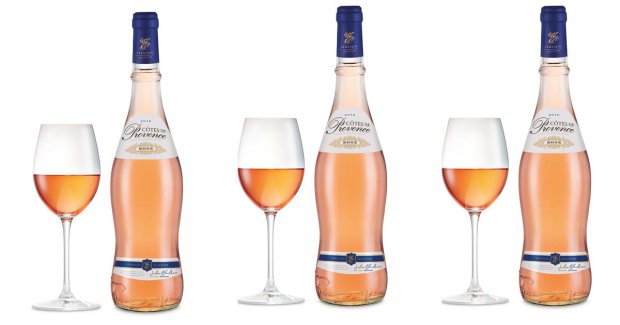 Being recognised yet again for the quality of our wine is a testament to the hard work our talented buying team put in to deliver exceptional products at unbeatable prices.

It has been a huge year for innovation at Aldi. We've not only expanded our sparkling range, but also introduced a brand new French initiative.

We have been working closely with renowned winemaker Jean Claude Mas to change perceptions around French wine, which is often perceived as expensive and intimidating, so it is fantastic to see some of these products acknowledged as some of the best in the world.
I mean you have got to give them props really haven't you? They used to be such a joke of a company but now they're selling some of the best alcohol products in the whole entire world. Sainsburys and Asda really need to pull their fingers out.
For more of the same, check out this Domino's worker who gets all his chicken wings from Aldi. You just can't beat it.