The UFC world was shocked on Saturday when it was announced that Brock Lesnar would be returning to the Octagon for UFC 200. It was later revealed that his opponent was going to be knockout king Mark Hunt, which means he's probably going to get smacked in the face pretty hard and knocked out. I really can't see Lesnar beating that guy, he's a savage.
Featured Image VIA
Anyway, a lot of people were questioning why the WWE would allow Brock to compete at UFC 200 when he was still under contract with them. Well, it seems like they're hoping it's a little bit of a 'I'll scratch your back if you scratch mine situation' and hoping that UFC will allow them the use of their stars in the future. Here's what Forbes had to say: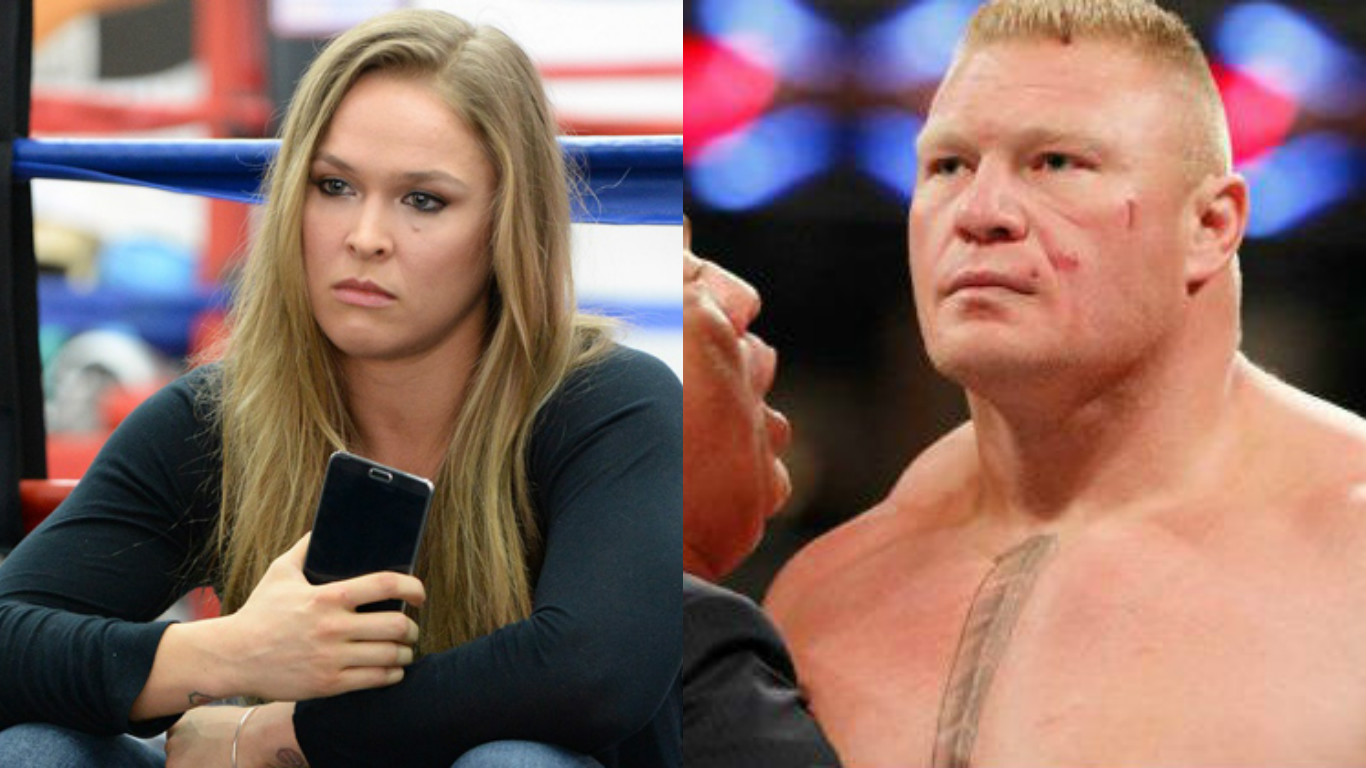 According to sources, WWE is hoping that by allowing Lesnar to compete at UFC 200 (and perhaps beyond) it will open the doors for some things in return from UFC.

Mainly WWE is hopeful for two things in return: SummerSlam promotion by UFC and getting UFC stars to appear at the WWE's big end of summer event.
Hmm. I know UFC is massive now but is advertising wrestling on the show really going to improve the PPV buy-rate? I'm not so sure. I'm also not so sure if any of the UFC fighters bar Ronda Rousey and Conor McGregor are really the household names the WWE need to promote the event either.
In any case, McGregor didn't even want to do promo for his own fight at UFC 200 and Rousey seems to be out of the fight picture at the moment whilst she's concentrating on other stuff, so it doesn't look like either of those two will be around for Summerslam. Maybe further down the line at Wrestlemania when Rousey has fought again and Conor might not be so butthurt about doing promo?
I suppose it's anyone's guess, but if this was Vince's big plan it doesn't sound like it was that great. Having said though he's a billionaire and I'm not so he probably know what's he doing.