In the Ronda Rousey/Floyd Mayweather war of words that shows no signs of stopping any time soon, Floyd usually tends to rely on how much money he has to win the argument as to be honest there's no coming back from that because he's got a fortune of something like $300 million compared with Ronda's $3 million fortune.
However, yesterday Ronda hit out at Floyd saying that she earns more money per second than he does and that he can text her to dispute the claim when he learns how to read and write. Mayweather responded in his usual brash manner:
Big bank take little bank. Let's play and see how much money you got. Last time I checked I was [number one] on Forbes. She will never be at my status. Keep trying to get publicity.
Featured Image VIA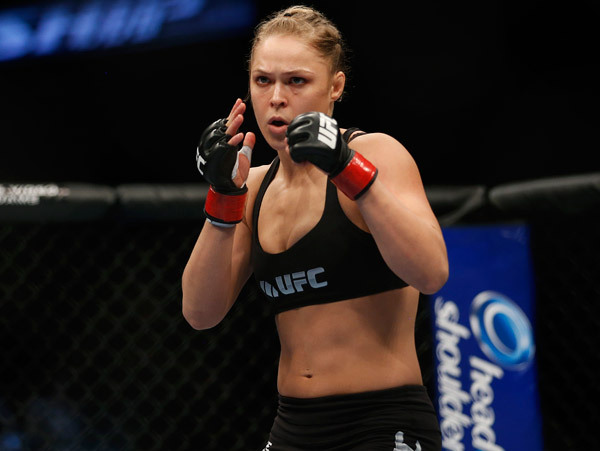 Image VIA
Well, Forbes checked it out and it turns out that Ronda actually does earn more money than Floyd per second. That's because her fights last so much less time than Floyd's.
According to Forbes, Ronda works at a rate of $100,000 per second, whereas Floyd works at a rate of $65,972 per second. Sure, this doesn't take into account all the time either of them spend training, but I doubt there are any official statistics on that anyway, and this is probably the most accurate way to do it and Ronda comes out on top by some way.
I'm sure Floyd will go back to talking about how much money he has, but this is one subject he can't beat Ronda on, just like how he probably couldn't beat her ass either. We can only wait for that to happen in real life. I mean Floyd not being able to kick Ronda's ass and getting the crap kicked out of him by her, obviously not the other way round.