We're still in the early days of quarantine and for most people topics of discussion don't stray beyond washing your hands and practicing social distancing. As for Ronda Rousey and husband Travis Browne however – they are casually discussing their anal sex life on Twitter.
Featured Image VIA
Not just anal sex in fact, but post-taco/hot sauce anal sex. Gross:
How many husbands have taken this #quarantineandchill time to impress in the kitchen?!?! #anal

— Travis Browne (@travisbrowneMMA) March 25, 2020
Ha! Love you😘but It's gunna take more than a few tacos and a bowl a guacamole babe 🌮≠🍑 besides you don't wanna be back there after all that hot sauce 😳

— Ronda Rousey (@RondaRousey) March 25, 2020
Live look at everyone reading that exchange: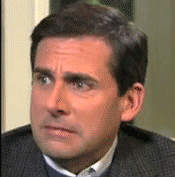 TMI or what? I mean Travis Browne's initial Tweet might have been OK without the completely unnecessary #anal hashtag, but for Ronda Rousey to then add tacos and hot sauce in the mix? Gross!
She's basically turning down his request for anal sex by implying her poop is going to have spicy hot sauce in it. Which conjures up visuals of Travis Browne pulling his poop-covered penis out of Ronda Rousey's butt. Yikes! Nobody wants that image in their head, do they?
(I'm sorry we even had to blog about this. Let's all move on and pretend it never happend.)
Previously, Ronda Rousey had bragged about not needing a panic buy shopping list. I think quarantine might be getting to her a little bit.