Despite the fact that his career kinda tailed off towards the end, I'm fairly certain that Ronaldinho will be remembered as one of the all time great footballers due to that six or seven year spell where he literally won everything there is to win in the game.
Featured Image VIA 
The guy is a bonafide legend and that's why it's even more surprising to hear reports emanating from his homeland of Brazil that there's literally only £5 left in his bank account. Whilst it's not uncommon for people who have multi million pound fortunes to wind up broke, it sounds as if the circumstances behind Ronaldinho's alleged bankruptcy are a little more sinister.
The authorities are claiming that they raided Ronaldinho's bank account to try and pay back an unpaid debt of £1.75 million that has been accruing since 2015. He was originally fined £162,850 for carrying out illegal construction in a protected area in Porto Alegre.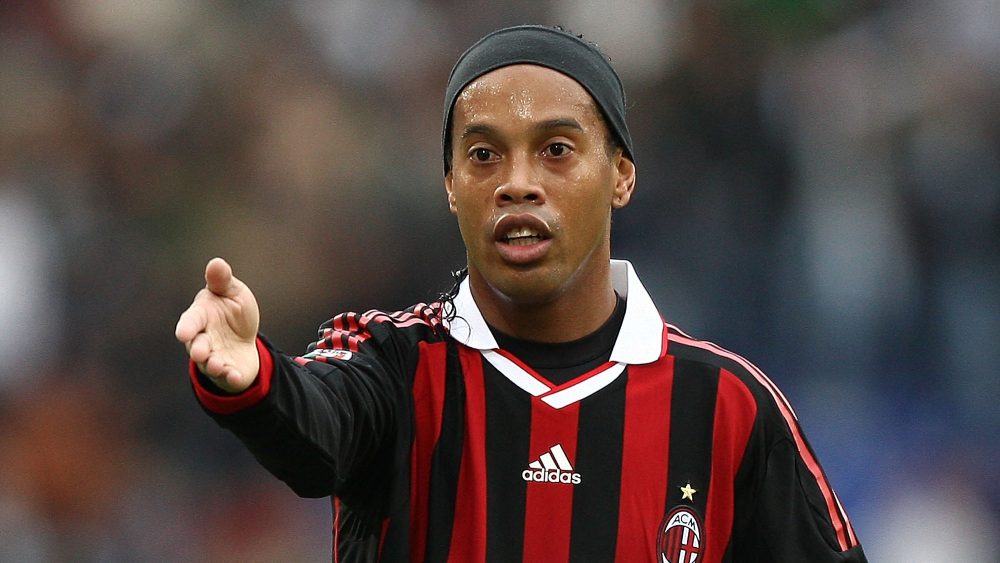 Apparently Ronaldinho and his brother remortaged their property to try and pay this debt off but have not been able to due to the high interest rates that have been associated with it. Apparently they were fined R $100,000 a day for their indiscretions which is why they currently find themselves in the predicament that they're in.
Judge Newton Fabrício has been highly critical of the pair as they continued to travel around the world constantly partying and making personal appearances for their sponsors without paying the fine and it looks like time has finally caught up with them. I was sceptical that Ronaldinho could have so little money and I think it's probably more likely that they've just hidden the money in some offshore account somewhere so they act like the can't pay the government everything that they owe whilst retaining all their wealth. That would be the sensible way to do it.
The fact that both of them have had their passports confiscated by the government in an effort to get the money might lead to problems in the future with some kind of standoff between the two sides inevitable. We'll see where this ends up going.
For more Ronaldinho, check out this report that he's going to marry two women at the same time. Baller.