Popular French journalist Romain Molina has authored six books on football (his most recent being The Beautiful Game) and has been published on the BBC, CNN, NY Times and the Guardian, most notably with stories relating to misconduct in football (e.g. 'Fifa criticised over handling of sexual harassment case in Mongolia' and'Fifa rape inquiry into former Haitian FA director unresolved 13 months on'). He also runs a very popular YouTube channel with 100,000 subscribers.
Well this week, Romain Molina released a list of shocking allegations directed at footballers, football clubs and footballing bodies. Have a read through this…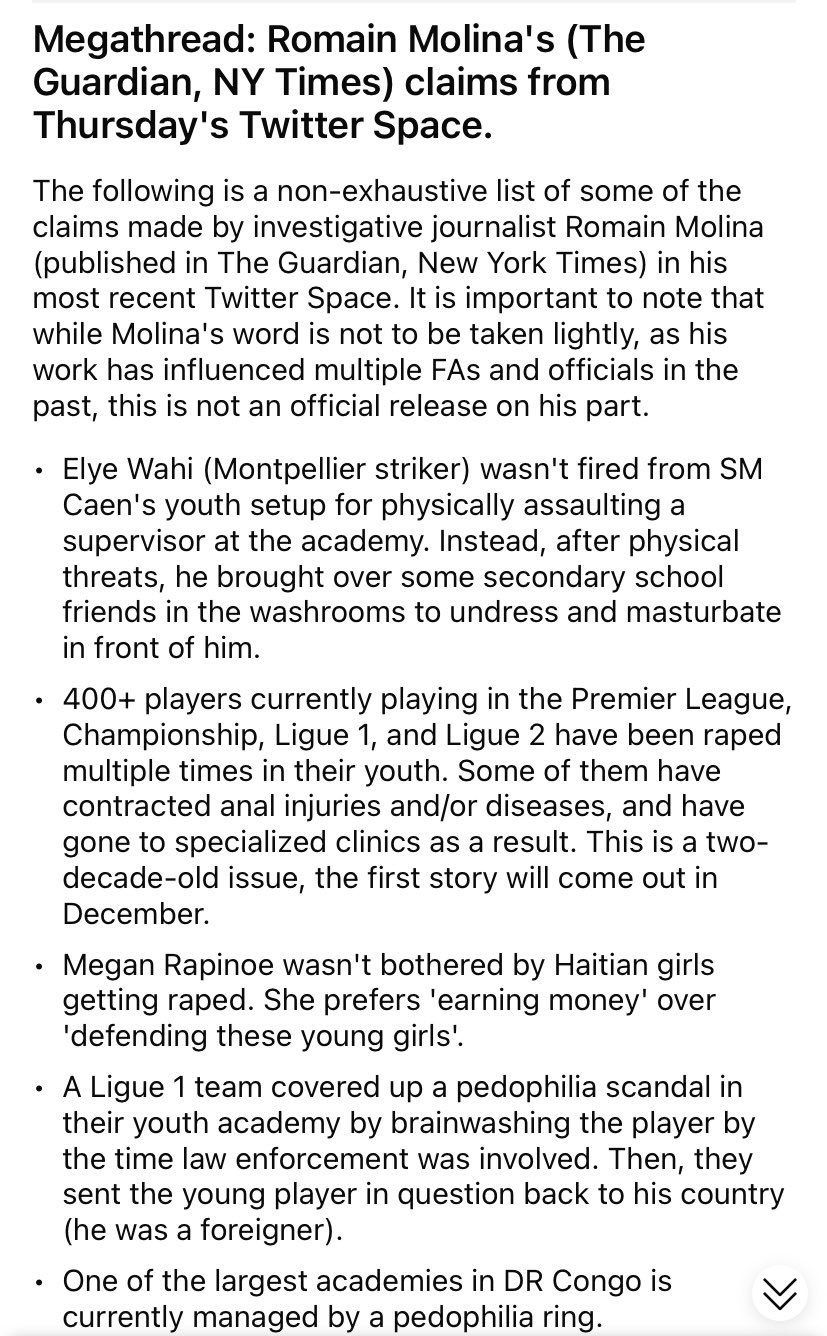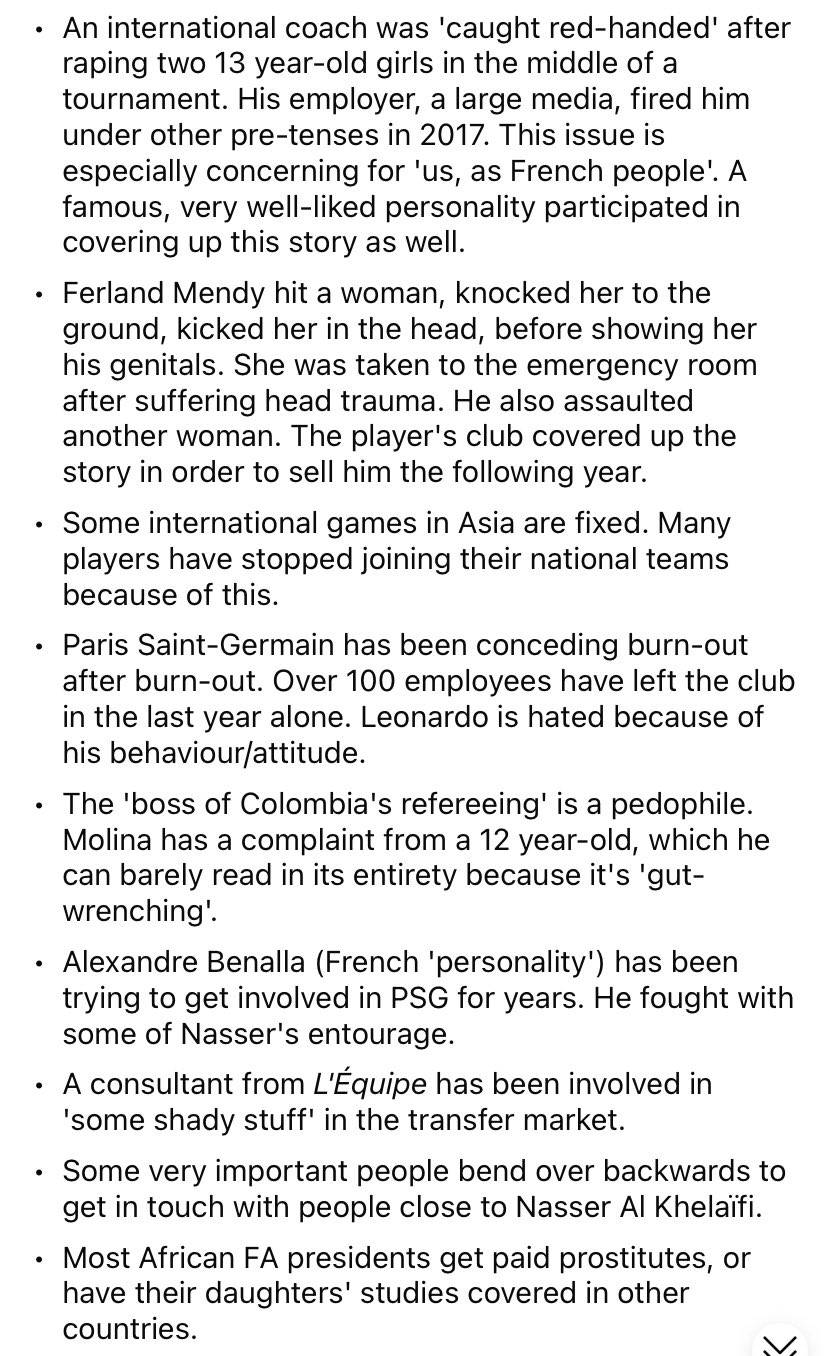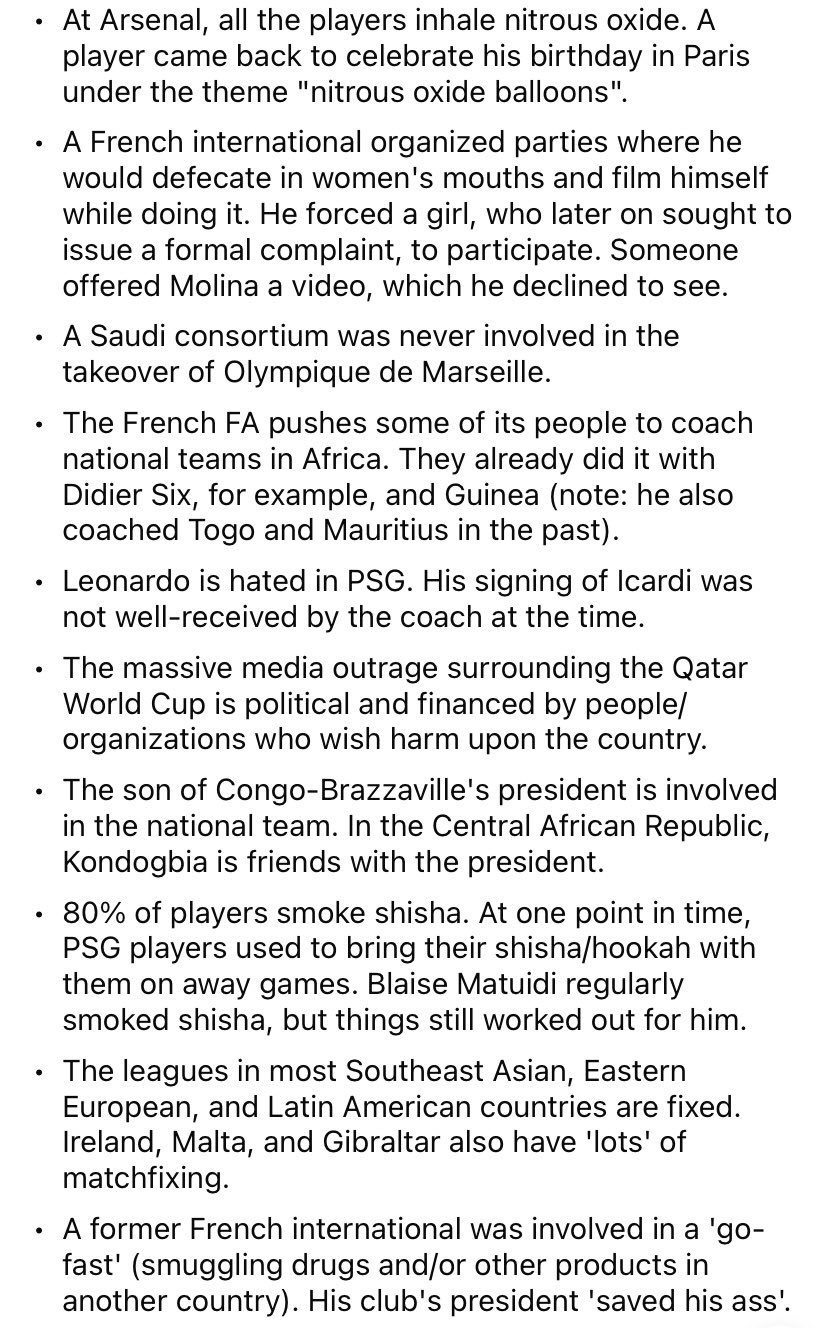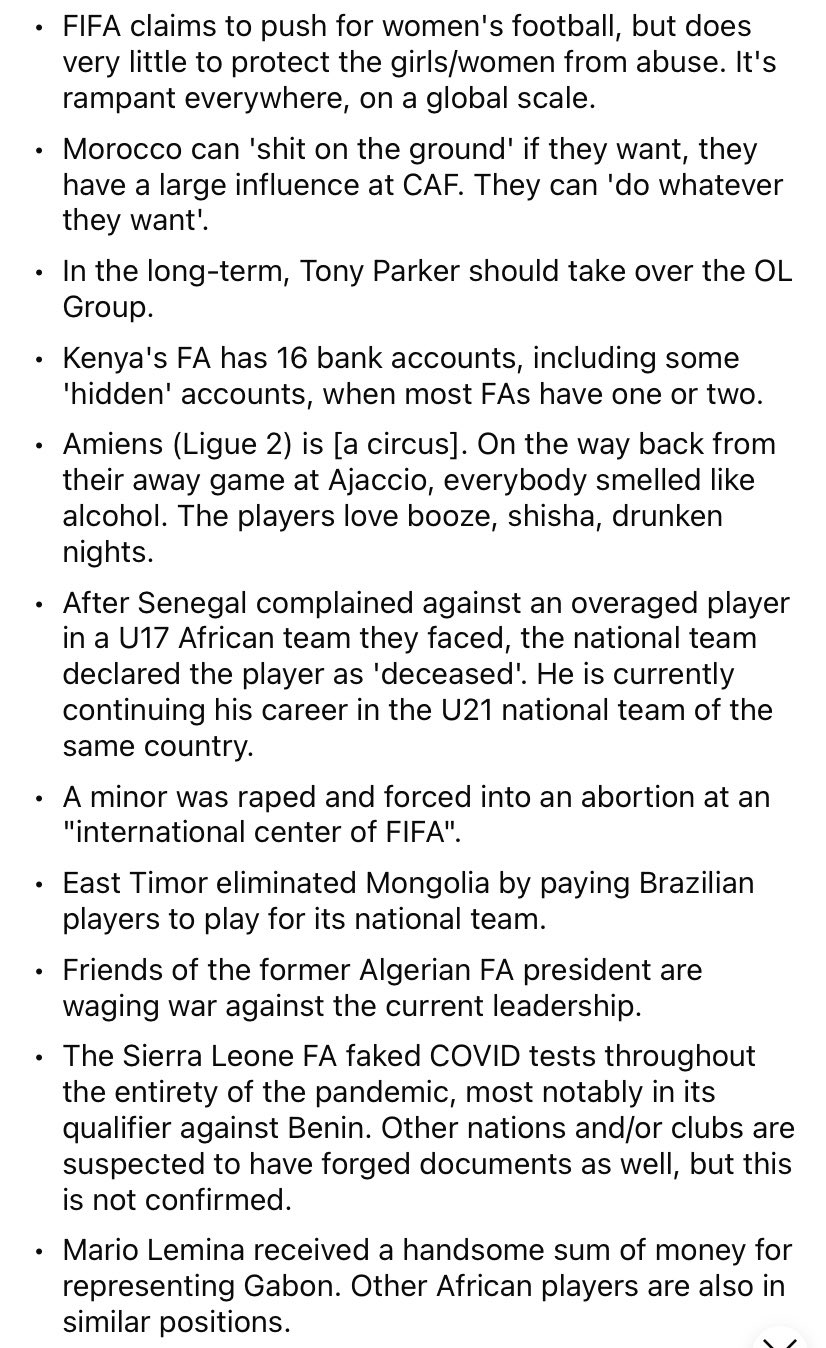 Wow, really not sure what to make of that to be honest. Some of those are incredibly serious allegations whereas others are a bit daft. I mean if players are smoking shisha or the entire Arsenal squad is doing laughing gas in their spare time then that's not even a big deal compared to all the other stuff about rape and match-fixing. It's possible that not every allegation is true either, but again, given Romain Molina's credentials and the risk he's taking even sharing this stuff, it certainly needs looking to.
Romain even trolled Real Madrid's Ferland Mendy over the accusations involving him, after Mendy spoke out against the media mistaking him for Manchester City's Benjamin Mendy recently (a whole other sh*t show altogether)…
Totalement d'accord avec toi, c'est scandaleux, comme un gars mettant des coups de poing et de pied à une fille après lui avoir montré son sexe. https://t.co/ioPmmL3vJd

— Romain Molina (@Romain_Molina) November 17, 2021
I guess we should reserve judgment until there's something more substantial to Molina's claims. Absolutely grim if some of those turn out to be true. He wouldn't risk his entire career and credibility by making this stuff up, would he?
For the crazy rumour that went around claiming James Rodriguez was quitting football to become a transgender woman, click HERE.