Ever since everyone saw just how huge the Logan Paul KSI boxing match was, everyone wants to get in on a piece of the action and all kinds of weird challenges are being thrown out there with the latest coming from Robbie Williams.
Featured Image VIA 
Robbie has said that he wants to box Liam Gallagher, after he famously challenged the Oasis frontman to a fight back at the Brit Awards in 1999 with a £10,000 bet on the table. That obviously never happened, but it seems like Robbie hasn't forgotten about this idea and is eager to try and get it set up again.
Here's what he said to GQ Hype Magazine about the potential showdown: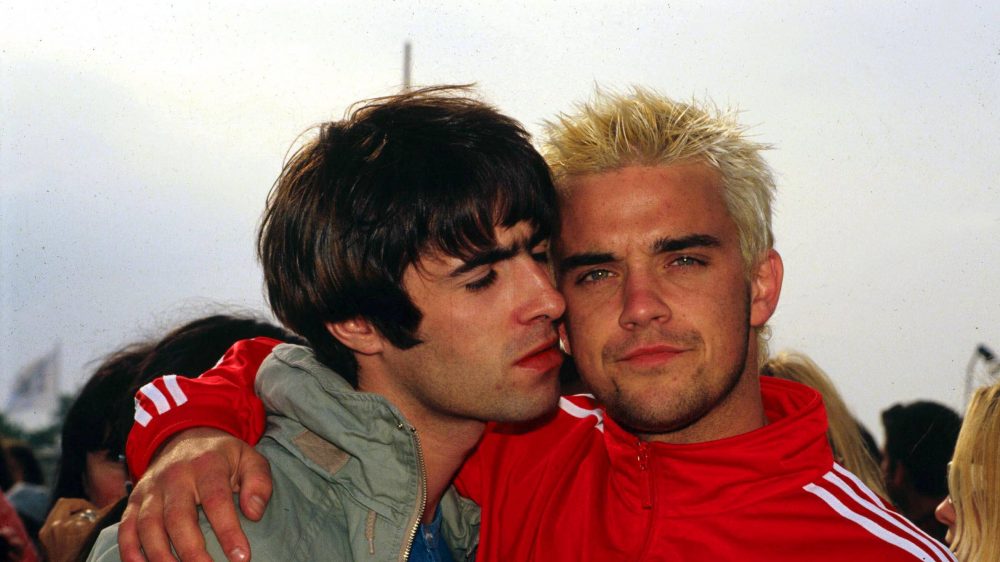 I'd love it. But I'd want it to be a professional fight. I've just seen how much KSI and Logan Paul made from their fight and I think we could trounce that.

But, yeah, I think last time in the noughties Liam wanted to go down to an abandoned railway track or something.

I don't want to do that. It's got to be f**king whistles and bells if it happens… Liam and I would be a wonderful thing.

I'm in good nick. I've been boxing and sparring. So let's just say I'd be more than happy to get in the ring with him.

More than happy. Let's be having you. And obviously I'd win. Not on points, no.

He'd go down in the third round I reckon. And we'd have to get a proper licence as we don't want to be wearing any head protection. Knock out. Third round. Nighty night. Yep.
Well it sounds like he's already got the trash talk aspect of the promotion down at least, but I think it's pretty unlikely that this is ever going to happen really. I mean I know they could both make a lot of money from it, but do either of them really even need any more money?
I don't think that's anything compared to the embarrassment of being potentially knocked out by the other and I don't think either of them would go for it when push came to shove. Would be completely sick if they filmed them both going down to an abandoned railway line and having a scrap though. That's the kind of premium content that I can back hard.
For more of the same, check out Conor McGregor saying that he wants to fight 50 Cent. Even less likely to happen.