Celebrity boxing matches (or YouTuber boxing matches, whatever) are all the rage at the moment and it's no surprise to see more and more stars trying to get in on a big pay cheque and the bragging rights of saying they're harder than someone they've had a little bit of a beef with in the past.
Featured Image

VIA
Robbie Williams has been talking about boxing Liam Gallagher for a while now – Liam has been stoically silent about the whole thing – and he used his appearance on Loose Women to promote his new Christmas duets album to stoke the fires yet again, saying the following (unfortunately? there's no video footage):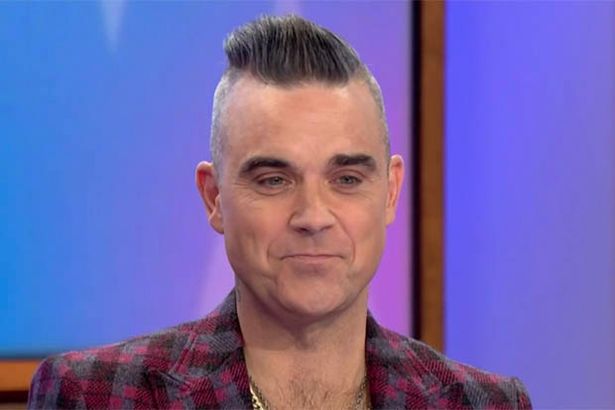 I'm boxing and I'm loving it and I want to experience that whole camera and under-the-lights thing.

And I just want to have a boxing fight. And who better than with Liam?!"

Come on Liam!

You're rubbish!
I mean you probably need to work on the trash talk there pal, but in all seriousness I could see myself tuning in – or at least watching the highlights – of the car crash of a boxing match between these two. I really doubt it's going to ever happen though, but I suppose we all said that about the Conor McGregor Floyd Mayweather boxing match and that eventually happened, so you never know. Stay tuned.
For more of the same, here's Robbie Williams admitting that he used to be gay. Sure.