Normally when you buy a sex doll then you're going to be using it for one purpose and one purpose only, but it turns out that it's actually kinda multifunctional too, at least if this story is anything to go by.
Images VIA 
44 year old Derrick Thompson is convinced that robbers would have stolen way more from his Demuz Art shop in Tarring, West Sussex than the £1000 they did abscond with had they not been intimidated by six foot Shela Louise sitting on a couch when they broke in. Shela is a tall, beautiful blonde sex doll that Derrick bought last year to pose with his artwork and attract customers into his shop. I guess that's one way to do it.
He insists that she isn't a sex doll but more of a mannequin girlfriend, whatever that means. Derrick's assistant Paul Smith said the following about the robbery: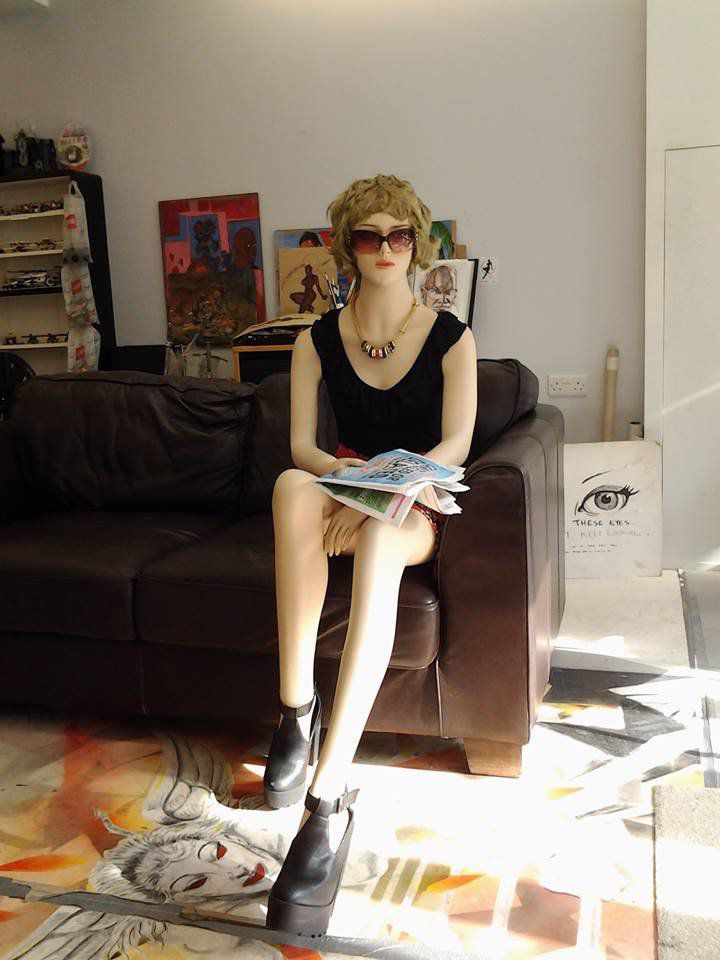 Shela wouldn't have done much when they broke in, but she must have freaked them out and sped up the theft.

Shela is actually a bit of a celebrity after we set up a Facebook page for her.

She has more than 1,500 friends and 250 followers from the UK, America, Asia and the Middle East.

People comment with things like "nice" and "beautiful". One guy said 'I am here for you darling'.

A lot of the time I comment back with something like "go away mate, she's already married" or "I'm her brother".

I'm just trying to stick up for her. You think, are they blind? You can tell she isn't real. Unless they are doing it for a laugh and playing along.

Or maybe they like mannequins – maybe it is a fetish.

It's a thing that generally, Western society likes. It's a blonde, tall, beautiful girl.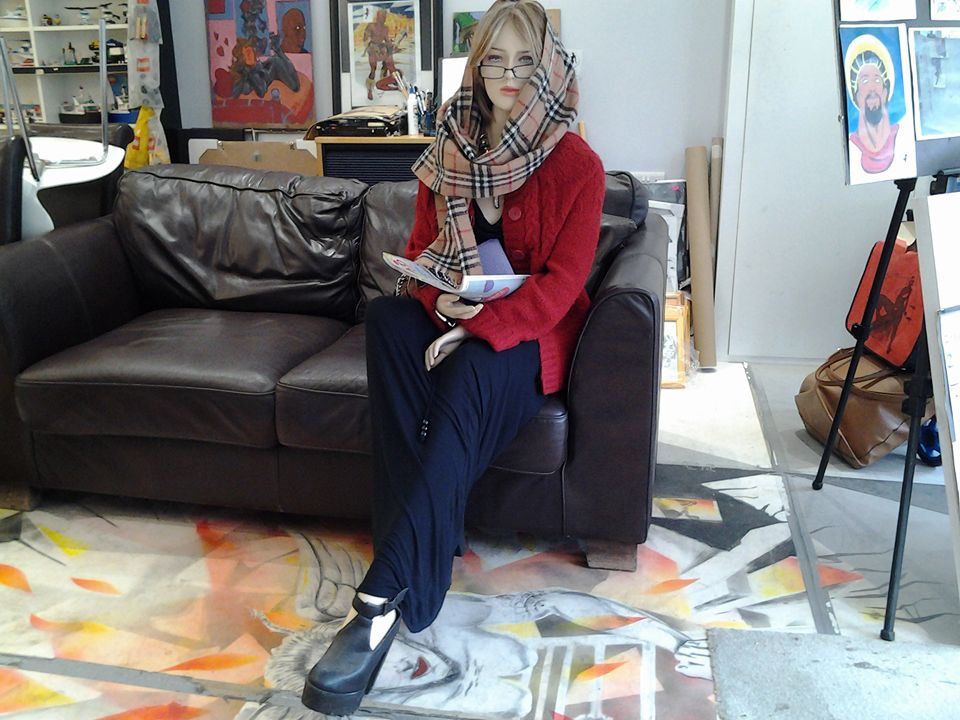 Yeah, the whole thing sounds pretty weird really doesn't it? I reckon the thieves just wanted the money too and didn't want any of these pair of weirdos' artwork either so just ditched it, probably wasn't anything to do with the sex doll. The two of them probably just wanted another avenue to promote her because they seem obsessed with increasing her social media presence. Freaks.
For more sex dolls, check out this homemade one. Absolutely rank.