Remember way back during the second lockdown when everyone got really angry at Rita Ora for hiring out a restaurant for her 30th birthday party?
Featured Image VIA
Well, it turns out that the story was even worse than first suspected as the restaurant was fully complicit with her birthday shenanigans after being offered £5000 to host the party. They also went to the lengths of reformatting their CCTV cameras so that no evidence that it even occurred could ever be found.
Unfortunately though, so many people turned up to the birthday party – including Cara and Poppy Delevingne and TOWIE star Vas Morgan – that police ended up being called to the Casa Cruz restaurant in Notting Hill and the singer ended up getting busted. Unlucky.
Venue manager Scottie Bhattarai explained what happened in a statement to the council (courtesy of the Evening Standard):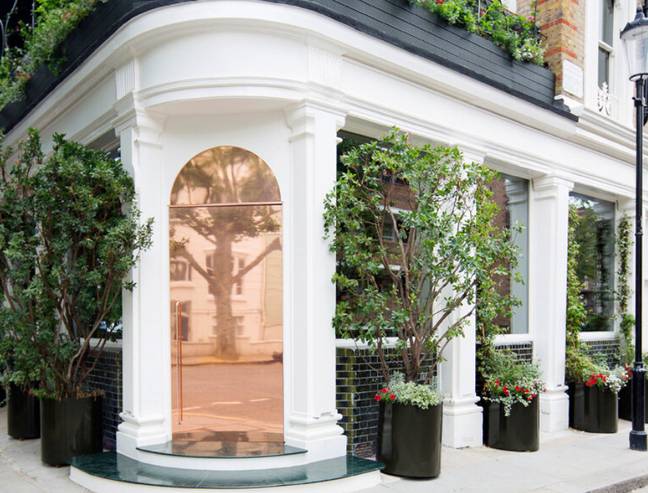 He said representatives of Ora called him on his personal mobile phone at about 5.30pm on the day of the party and told him they wanted to use the venue for "drinks and nibbles".

Bhattarai said the representatives offered £5,000 and that most staff were on furlough so he went to Casa Cruz to "facilitate the event," apologising for being "greedy," according to his witness statement.

The group arrived at 7pm with seven or eight guests, he said, though by 9pm there were about 17 people, he told police.

Bhattarai told police "security for the entourage" wanted no footage of them arriving so he turned the CCTV off between 6pm and 6.30pm.

Bhattarai later said the camera system had been faulty and scheduled for repair. No payment had been taken in relation to the event at the time of his statement, he said.

The CCTV hard drives were reformatted on November 30, police said, and no footage was available for the previous month.
Yeah, definitely sounds like it's one rule for the rich and one rule for everyone else, but that's been the same all the way through the lockdown so why would it be any different now? Casa Cruz might actually lose its licence because of this lapse in judgment – and probably should – although the residents of Notting Hill are up in arms about it so who knows? It's a rich people place so probably won't.
For more of the same, check out when Rita Ora was accused of blackfishing last summer. Wasn't a good look for her.