This video that Rihanna shared on Instagram earlier has 11 MILLION views and counting, 5 MILLION likes and counting, and almost 100 THOUSAND comments.
Featured Image VIA
It's all over Twitter as well, and pretty much every news publication is writing about it:
As usual, Rihanna looks hot, but why is this specific video going so viral? OK she's smoking a blunt as well – that's cool I guess. But it's basically Rihanna walking in a bikini. When I first saw it I was waiting for something amazing to happen. I thought maybe my phone was broken because the video just stopped and nothing happened beyond Rihanna walking across the screen. She looks hot in her bikini (educated guess, can only see half her body), but that's literally it.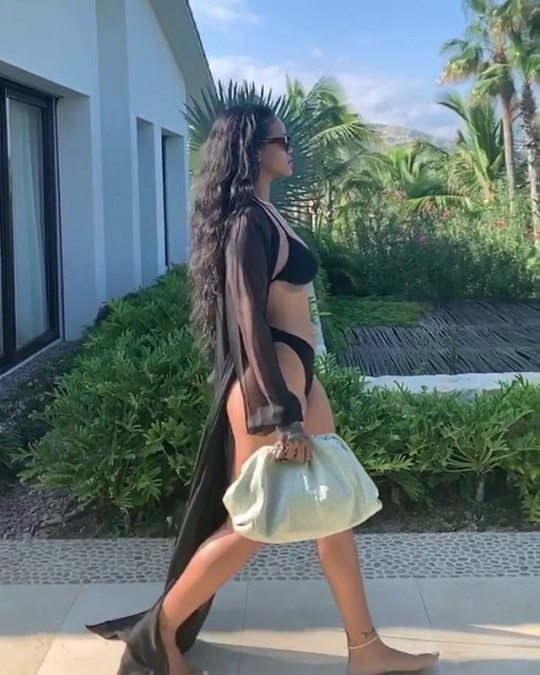 Maybe this would have broken the internet if it was around in the 70s or 80s, but it's 2019. You've got to do better than that to go viral, surely? Apparently not if you're Rihanna.
I guess if you're famous enough for Aaron Carter to tattoo you on his face, then the millionth video of you walking around in your bikini can go viral. Figures.