Victoria Beckham is considering taking legal action against a fish and chip shop in Tyneside after it released an outrageous ad poster that depicts her with an anorexic-type figure.
Featured Image VIA
The Sidhu Golden Fish and Chips in Battle Hill put the slogan, which suggested their pizza crusts are thinner than Victoria, on the back of its delivery van. The caricature is even wearing a sash that says, "anorexic fashion icon". Yeah, I'm not sure whose idea this was, but someone's definitely getting fired for this.
A spokesperson for Victoria said:
It is highly inappropriate to trivialise such a disorder, and defamatory to be so thoughtless with a person's reputation in this way, therefore we are taking legal advice.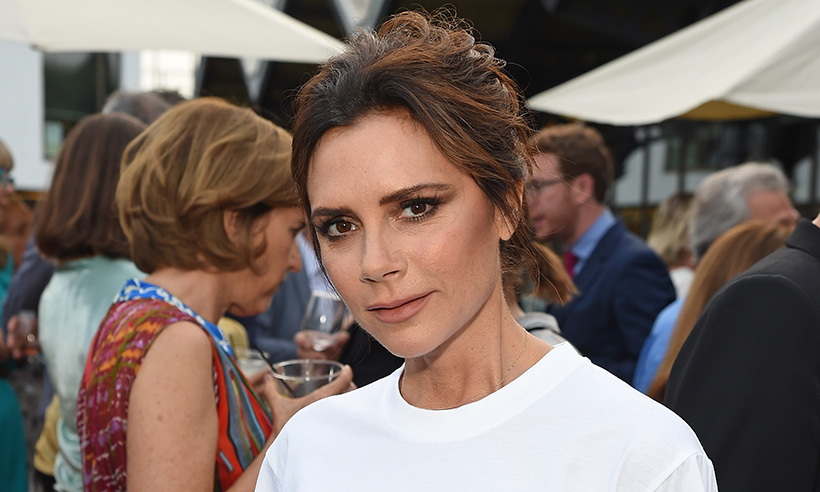 However, the manager of the shop, Soni Sidhu, said:
As the manager and on the behalf of all our staff and owners I would like to state we recognise how serious eating disorders are and would never make light the seriousness of people with eating disorders.

We would like our customers and all people in general to take our advertising in context.

We are not a fly by night business trying to make a quick buck.

Anorexia and any mental illness are very serious.
Yeah but, the advert would suggest otherwise Soni. You've even got Marg Oaten from anorexia charity Seed saying that this "trivialises" anorexia and that it is a "step in the wrong direction".
Either way, Victoria's legal team is on the case so this is probably going to get messy. I doubt she's quite as savage as Melania Trump's team, but I still reckon this could be the end for the Sidhu Golden Fish and Chips. Bad marketing strategy, guys.