A restaurant over in Belfast has sparked outrage for using a sign that has been accused of "trivialising domestic violence".
Images VIA 
Ribs 'n' Bibs put a chalkboard sign outside of its restaurant yesterday afternoon to promote its meal deal. The board said:
£5 til 5! Ya can beat the wife but ya can't beat a 5 pound lunch!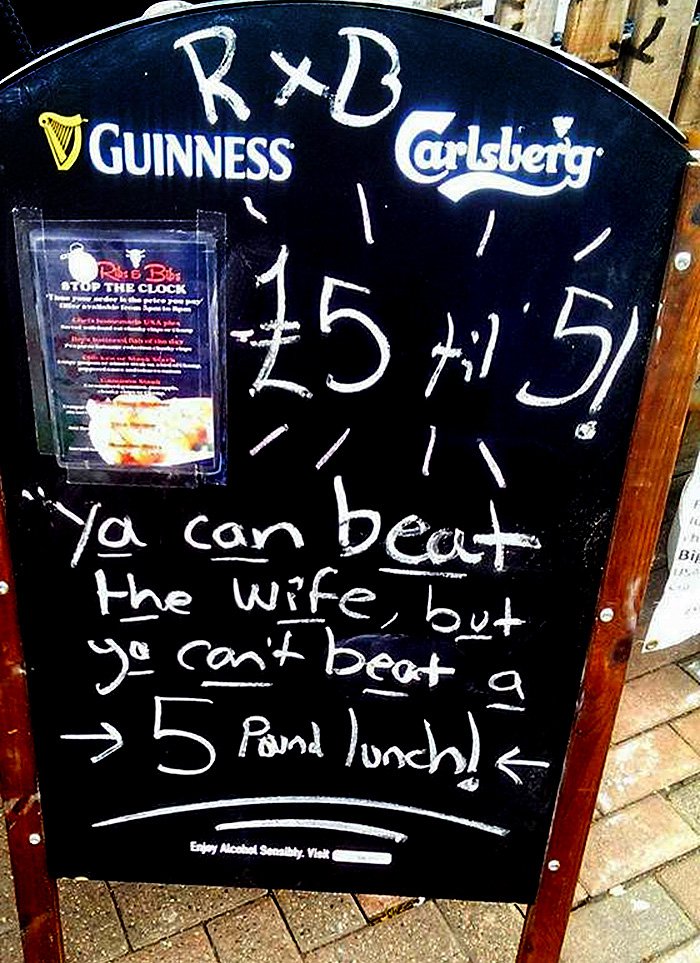 Seriously? What was the thought process behind that and who in the world would find that funny?
The sign has predictably sparked outrage amongst locals and led to an apology from the restaurant's head chef, Keith Patterson:
As far as I was aware the board said fish, mushy peas and chips.

I wasn't here at the time and it was done by a member of staff who has only worked here for a couple of weeks.

It's a stupid, stupid remark and myself and the restaurant owner Malachy Turner would like to apologise on behalf of the restaurant for any offence caused.

We don't condone domestic violence.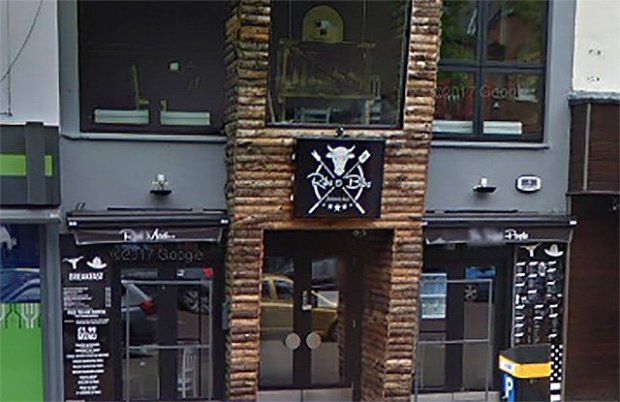 Wow – something tells me that the staff member who had only been there for two weeks has been fired. Hopefully in their next job they won't make a joke about dudes beating their wives. What was he thinking?
For a completely different type of chalk board, here's one café that said it was charging men more to make up for the wage gap. Right on.