The most controversial part of Donald Trump's Presidential campaign was undoubtedly the "grab her right in the pussy" remark, but despite that he somehow managed to get into the White House and will be living there for the foreseeable future. Good work America.
Featured Image VIA
The "grab her right in the pussy" line probably ins't going to go away anytime soon either and its seems like its influence has already spread to other member of the Republican party after this incident involving 71-year-old senator Christopher von Keyserling was reported on. Von Keyserling is a member of the Representative Town Meeting in Connecticut (that's some form of local government) and is accused of grabbing a staffer right in the pussy during an argument about Trump himself.
Here's what the local media in the area have to say about the alleged groping:
Von Keyserling responded to the woman's comment that it's "a new world politically" by telling her "I love this new world, I no longer have to be politically correct."

The conversation descended into name-calling, and von Keyserling followed the woman into her office where he allegedly reached between her legs and "pinched her groin area."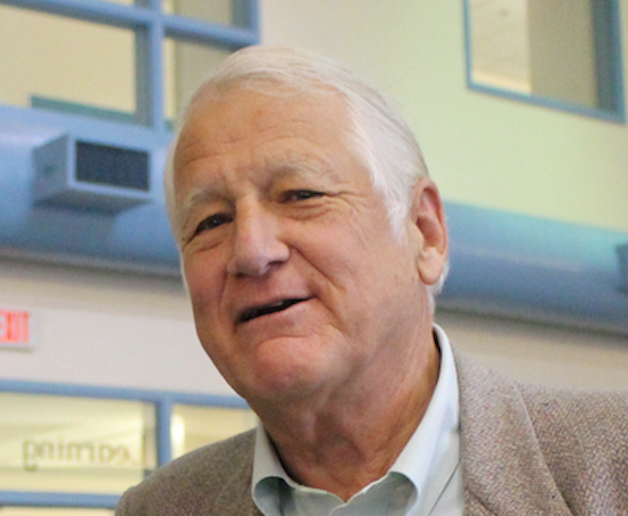 Well, yeah that sounds like he grabbed her in the pussy good and proper didn't it? Like Trump, von Keyserling is too attempting to play it off as nothing more than a joke and "locker room talk" with his attorney Phil Russell, saying that the charges are outrageous:
Von Keyserling playfully gave a lady who he knew for 30 years a pinch is what the accusation is.

And somehow, everybody's wringing their hands and carrying on that this is a crime, and it just isn't.
Yeah, I dunno how long you need to know someone but I don't think grabbing their crotch is every really allowed, is it? Maybe in this new political world it is though? I don't know – you tell me.
Sadly, this has apparently been happening for some time already in America. Let's hope it stops pretty soon, because quite frankly it's utterly disgusting.