We've featured high end doner kebab shop I Am Doner on Sick Chirpse before when they released a roast dinner kebab for last Christmas, but they've managed to top themselves this year with their new reindeer meat doner kebab.
Featured Image VIA
I don't know much about reindeer meat myself, but according to them it's one of the leanest meats and also very low in fat, as well as being high in B-12, omega-3, omega-6 and essential fatty acids. Sounds like it's basically one of the best meats around that you can eat basically and hopefully even better in doner meat form. I mean they all usually are aren't they?
Alongisde the reindeer doner meat, you'll also get tangy lingonberry crème fraiche, Christmas dinner gravy, parsnip crisps, spicy chilli jam, root veg sauerkraut and traditional stuffing inside the Doner and Blitzen kebab. Sounds and looks like an orgasm in your mouth really doesn't it? And it's one of the healthiest meats! What's not to like?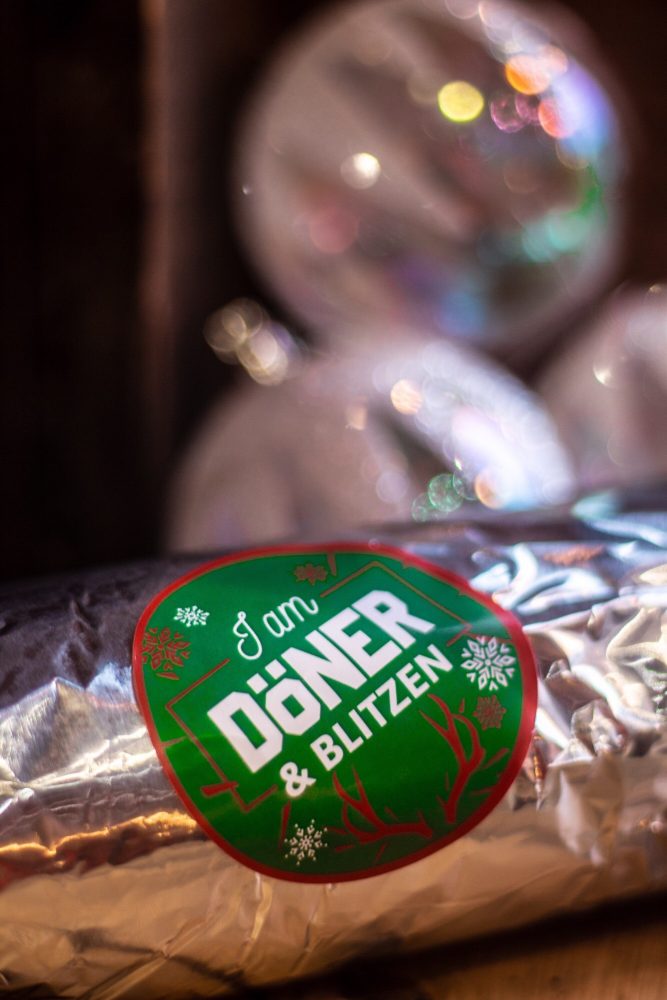 I am Döner Founder Paul Baron, said the following about the kebab:
We launched a Christmas kebab last year and it went nuts, it got us thinking about what we could do this year.

As a chef, I am always looking for inspiration from the world around me and when the opportunity came up to visit Lapland, meet other chefs and discover their cuisine, I jumped at the chance.

It was there, in the home of Santa Claus, that we discovered how important reindeer meat is in their culture. We met a reindeer farmer whose family had been farming this way for over 300 years and an award-winning chef that helped us understand the ingredients and flavours they use.
I mean I'm not actually sure if I've ever tried reindeer meat but after reading that I'm bizarrely attracted to trying it out because it sounds absolutely delicious. Only trouble is that I'm not really anywhere near Leeds and I won't be during the festive period either. If anyone wants to send me one or anything then please let us know.
If this still hasn't satisfied your kebab cravings, then check out the roast dinner kebab provided by I Am Doner last year. Looked almost as good as this one.