The release of Red Dead Redemption 2 last Friday was one of the biggest events in video game history, but I don't think any of us could have predicted just how far reaching the implications of its arrival would be felt in society.
Featured Image VIA 
The latest unexpected repercussions of its release has been its impact of PornHub since last Friday. Their Insights team has recorded a staggering 745% increase in users searching for 'Red Dead' themed porn following its release, as well as a sizeable increase in people searching for 'Western', 'cowboy' or 'Wild West' porn too.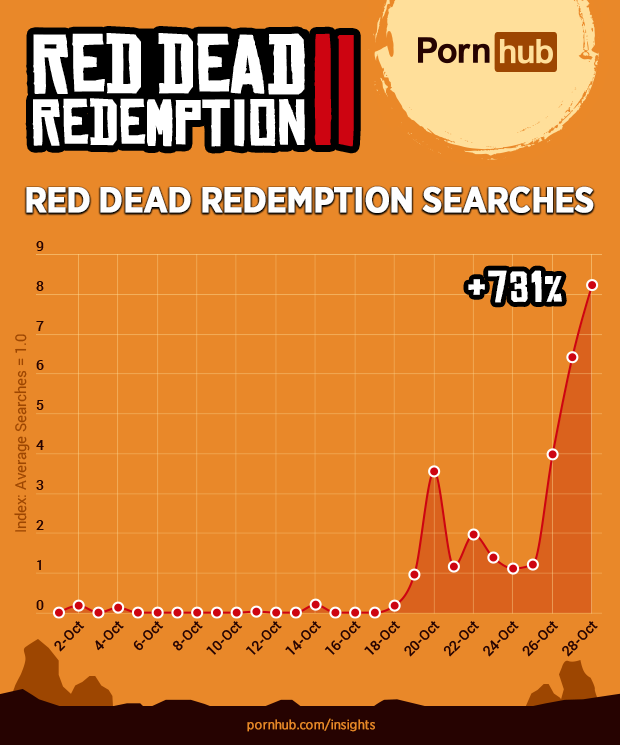 Seems like most people can't get enough of Red Dead Redemption 2 and wanna stay immersed in that world even when they log off from their PS4 or XBox and they're anxious to crank one off over some woman in an outift that vaguely resembles Abigail or Sadie or whoever. Those graphics sure might be good hey, but they're just not quite the real thing are they? Nothing beats that.
To be honest, I'm surprised PornHub didn't get ahead of the curve and produce some specific Red Dead themed porn to coincide with release day, but there you go. Missed a trick with that one – maybe for GTA 6 in a few years time eh?