It was pretty jokes the other week when it was announced that Premier Leage referee Bobby Madley had left his post due to 'a change in personal circumstances' and the internet went wild with the theory that this may have been because he had been filmed having sex with a dog,
Images VIA
The chances of this being true were pretty slim – especially because nobody can actually find the video – but it was just so outrageous that everyone ran with it, including this website. The real reason he may have been fired might have now emerged though, and it's still pretty grim but nowhere near as bad as screwing a dog.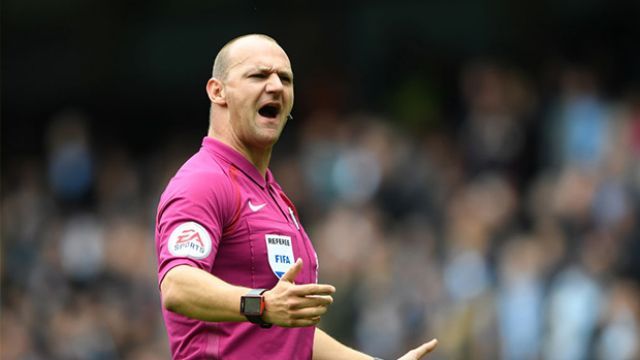 The current word on the street is that Madley posted a picture on his Snapchat of a disabled person, alongside a comment that he would be able to beat him in a school sports day race. Not really sure what he thought he would gain from doing that – props? – but it seems like incredibly stupid behaviour from someone in the public eye.
Maybe not as bad as screwing a dog though, but pretty dumb nonetheless. Wish someone had a screenshot of it though to confirm this as all the rumours aren't going to go away until we know for sure.
For more Bobby Madley, check out where he's living now after all this controversy. Must be pretty bad to head all the way out there.