RAF Typhoons have been scrambled to intercept two Russian bombers heading towards a "UK area of interest", according to reports.
Featured Image VIA
A Ministry of Defence spokeswoman confirmed the planes were heading towards UK airspace this afternoon but weren't actually in it.
This is alarming because tensions between Russia and the US and Europe have intensified recently over the Kremlin's support for Bashar al-Assad in Syria, as well as continued sanctions in Ukraine and a British judge's discovery that the Kremlin ordered the assassination of a former Russian agent in London.
The Typhoons were sent out from RAF Coningsby in Lincolnshire and are currently escorting the bombers south across the North Sea to make sure there's no funny business.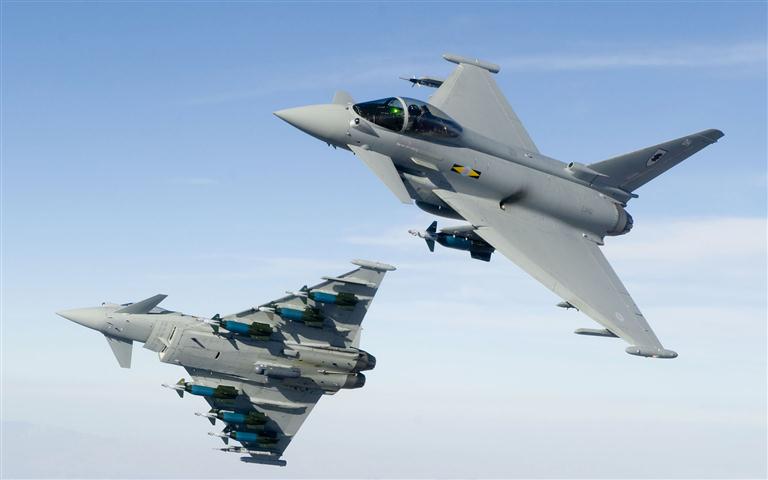 Image VIA
There have been several similar incidents in the UK and other European countries over the past year, as Nato strengthens its presence near the Russian border.
Nato Secretary General Jens Stoltenberg has told politicians and defence officials a "more assertive" Russia was "destabilising the European security order".
Nato does not seek confrontation – we do not want a new Cold War. At the same time our response has to be firm.
What's Putin up to exactly? Trying to shit everyone up for fun? Casually flying by to say hello? If it's the latter then maybe give us a heads up next time? RAF Typhoon fuel doesn't pay for itself you know.
Let's just hope he doesn't turn up by sea in his warship next time.