The fact that R. Kelly is currently being held without bail in America whilst he awaits trial for several charges of sexual misdemeanours is a real turn up for the books as for years it looked as if celebrities really were above the law in these cases.
Featured Image VIA 
However, it doesn't really seem like R. Kelly himself has understood that this isn't really what it's all about, as it's being reported that he's been demanding bail for one of the most ridiculous reasons ever: his two girlfriends aren't allowed to see him in jail.  A motion filed by his attorney Robert Greenberg in New York City on Monday said the following:
His visits are severely restricted; presently, he is only allowed one unrelated person to visit.

In other words, although he lives and has lived with two lady friends, only one of them is allowed to be on his visiting list, and after 90 days he is required to switch.

No other friends or professional colleagues are allowed to visit. That is not right.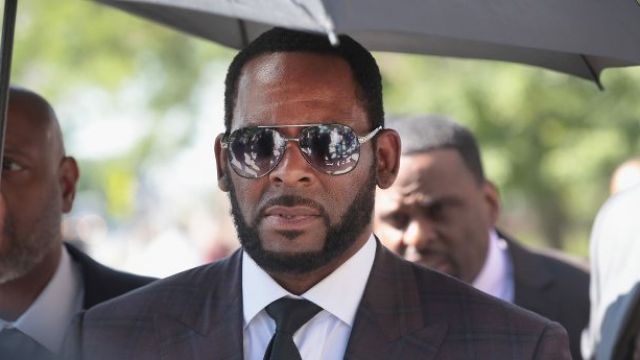 I mean maybe I do have a bit of sympathy for him there because it is kinda weird that he's only allowed to have one person on his visiting list, but at the same time saying it's because of the fact he was living with two lady friends and emphasising that rather than the fact he can't see any friends of colleagues is gonna raise a few eyebrows. A whole load of shit is gonna go down when the trial goes down next year – hopefully R. will get what he's coming to him. I doubt moves such as these are going to endear him to anyone.
For more of the same, check out this explosive meltdown from his first TV interview after the arrest. Again, not doing himself any favours.