R Kelly has reportedly been attacked by a fellow inmate at the Metropolitan Correctional Center in Chicago, where he's currently serving time for sex trafficking, racketeering and child pornography, as well as accusations of sexual exploitation of children and knowingly giving two people herpes.
Featured Image VIA
According to TMZ, R Kelly was chilling in his bed in his cell when another inmate walked in, jumped on him and started punching him up.
Apparently the inmate was angry about the jail being put on lockdown a few times due to R Kelly protesters outside.
The fight was quickly broken up and R Kelly was checked by a doctor afterwards who did not find any serious injuries.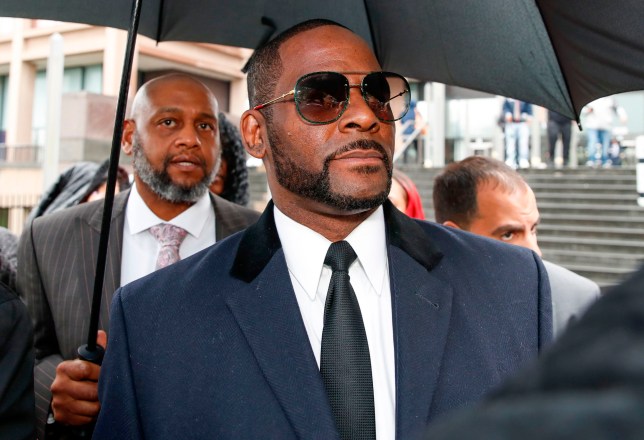 R Kelly has been locked up since 2019 and has had several requests for bail denied, including an 18-page court filing at the start of the pandemic where his legal team argued he was 'at risk' due to the jail's  lack of health and safety efforts to combat the coronavirus.
What's fairly surprising is that it took this long for someone to attack R Kelly in prison and that it was because they were annoyed by his protesters putting the prison into lockdown. You would think paedophiles, especially celebrity paedophiles, would be public enemy #1 in prison. Maybe the other inmates are afraid of being peed on? Who knows.
I really don't understand the requests for release based on coronavirus either. If a prisoner goes free because they can't be kept safe from coronavirus behind bars, then shouldn't that apply to every prisoner in every jail? How about just stick him in solitary confinement and be done with it. Boom – problem solved.
For R Kelly's ex-girlfriend's story about him forcing her to eat his shit, click HERE. Dude has some serious issues.