A high-profile psychic responded to a client who asked for a refund after her booking was cancelled to 'make the most of the next three years' because 'it's the most important time left'.
Featured Image VIA
Amanda Molloy, who has worked with the family of murdered Jamie Bulger, made the comments to care worker Lauren Dent over Facebook Messenger in February.
Here's the creepy exchange between Ms Molloy and Lauren: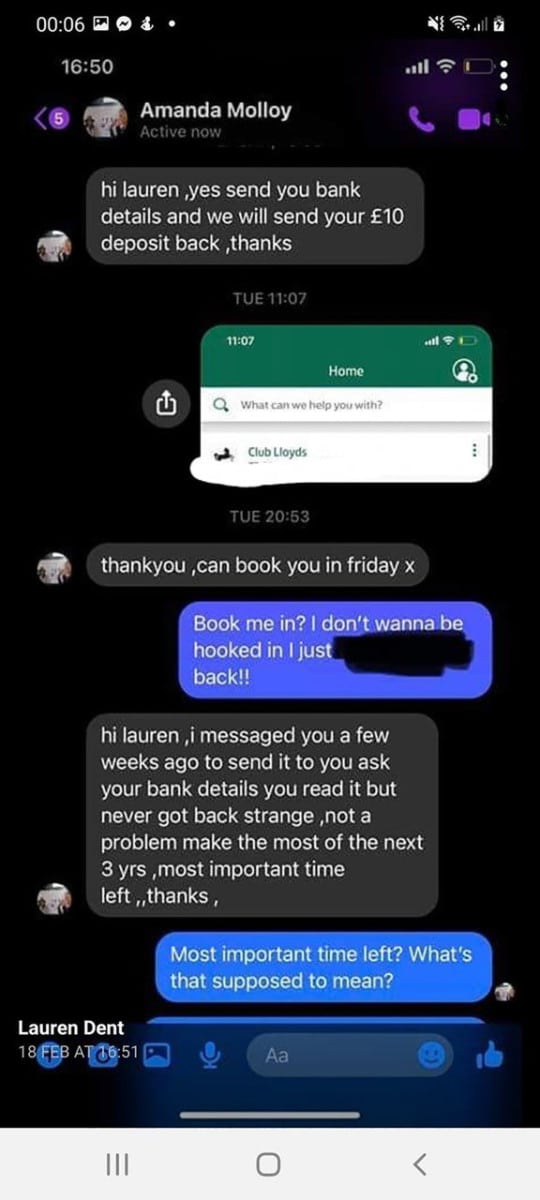 Lol – what a mindf*ck. The part of the screenshot which is blanked out reads I just 'want my tenna' back (not sure why she blacked that out). Molloy stopped responding to Lauren and blocked her after she asked WTF that message was about.
As per Metro, Lauren says she requested a refund because the medium had claimed she was too drained to do a reading with her.
Durham girl Lauren was left feeling anxious at the spiritualist's remark. She shared a screenshot of the message on Facebook to warn against Molloy, alongside this status:
Why would you say that to a customer who hasn't done you any wrong?

Why would someone want to inflict worry on someone who wants money back, that is rightfully theirs!?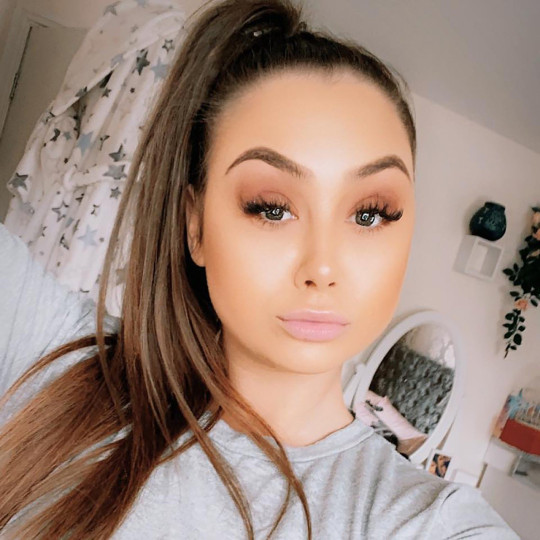 Lauren has since branded the medium the 'Blair Witch' and says she is worried about what could happen to her in three years' time:
She did three people out of six and said she was too drained and needed to go home.

She said she would come back and do the rest on a Wednesday but I (was working) so messaged and asked if she could swap days or if I could just have my money back.

She read my messages but didn't reply, then almost a year later she messaged me asking for my bank details.

I hadn't replied to her for four days because I'd been in a really bad place so when I actually got round to replying to her she was fuming I hadn't replied sooner.
Lauren continued:
I explained what had gone on then she replied saying "make the most of the next three years" and then she blocked me… So I never got my money back.

A kind woman commented on the status I uploaded and gave me a free reading over video call, she was furious that Amanda had said what she said to me.

I do believe in them as I'm a bit like that myself. I see things in my dreams that come true.
Well no wonder Lauren is so freaked out by Molloy's cryptic message – she actually thinks this lady has supernatural abilities and can see into the future. Although Molly did make headlines back in 2014 after predicting the exact date a client's father would die, so who knows? Maybe it was just a lucky guess.
Either way, what a cheeky bitch to put this idea into Amanda's head. I guess her best bet now is to stop worrying about it and just live it up for the next 3 years in case Molloy's prediction turns out to be accurate. Makes you wonder whether Molloy saw this whole refund situation coming in the first place? Either way, we'll have to check back in with Lauren in 3 years time and see how it's going. Good luck!
For the psychic who stabbed himself to death while trying to prove his own immortality, click HERE. Don't know if you don't try.