A psychic medium has died after stabbing himself in the heart in an attempt to prove his own immortality.
Images VIA
25-year-old Theprit Palee was performing the ritual in front of visitors from Chiang Mai in northern Thailand yesterday afternoon. The spirit dance is supposed to honour the ghosts of ancestors and in previous shows, the sword breaks when it hits his chest.
However, this time round it didn't quite work out that way and the blade plunged straight into his chest and into his heart. Sadly he was pronounced dead at the hospital.
According to local resident Noom Udorn:
This is a tradition that happens every year. The sword normally breaks but this time it went inside him.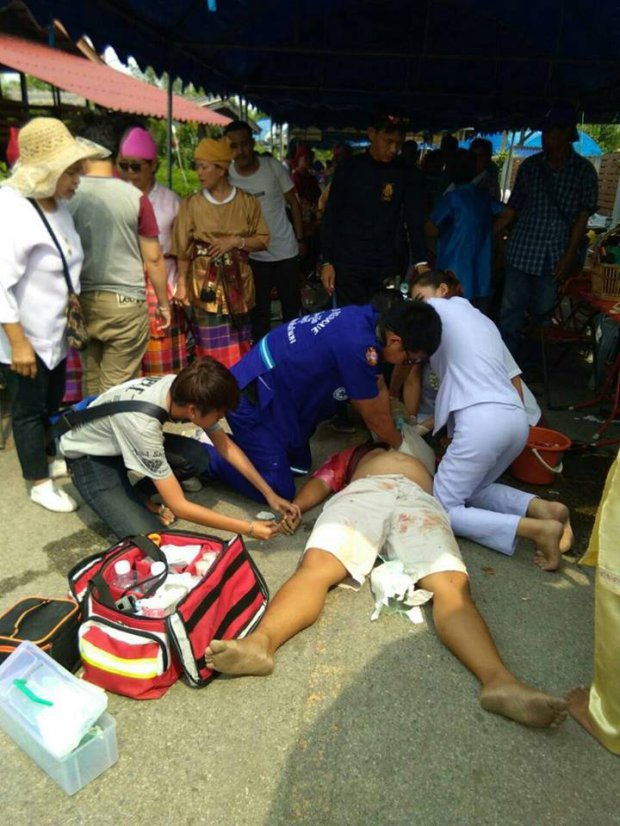 I'm wondering whether Palee had been using a fake sword all these years and then this time round someone switched it for a real blade. You know, to prove to all the visitors that immortality is actually completely and utterly fake and this guy had been fooling them all these years. It's a pretty harsh way to teach someone a lesson if that is the case, although I'm guessing the congregation got the message.
To read about the Nigerian priest who attempted to walk on water like Jesus and ended up drowning, click HERE.