There's only one man in history who had the ability to walk on water, and let's just say even he has his doubters. In 2015 though the proof is in the pudding, and so one pastor on the West Coast of Africa set out to show his followers that he could do what Jesus famously 'did'.
Featured Image VIA
35 year old Franck Kabele led his congregation to Gabon's beach in the capital of Libreville and then referenced Matthew 14:22-33 (where Jesus walks on water), claiming that he'd had a spiritual revelation that meant he could also walk on water if he put his mind to it.
Franck said he'd cross the Kombo estuary by foot, which is usually a 20 minute boat ride, except after one step he found himself completely submerged under water… and vanished. He literally never came back up for air. No one even tried to save him from the sound of things.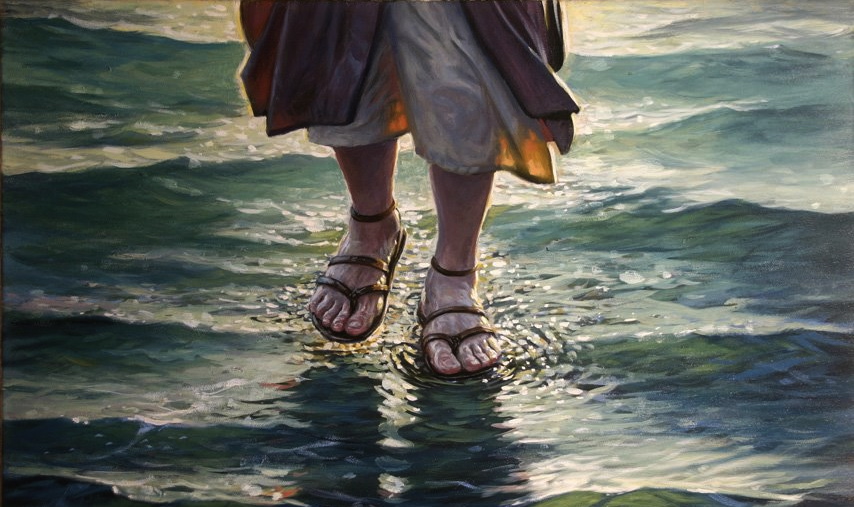 Image VIA
Unfortunately that's all there seems to be to this story at this point. I'm not being funny but how can you think you can walk on water when you don't even know how to swim? Crawl before you walk dude, that's just common sense.
It is a bit shitty that no one tried to save him though. The story in the Bible goes that Jesus rescued his disciple from drowning after he tried to copy what he Jesus did, so I guess the congregation realised Franck Kabele was no Jesus and wouldn't have been able to save them if they fell in after him?
P.S. If only Atlanta pastor/wasteman Creflo Dollar would try the same thing.